Plague Inc: Evolved - Early Access page
WARNING - Plague Inc: Evolved is currently in active development and features dangerous pathogens – please wash your hands after playing to avoid infection! Only get it if you are ok with sometimes encountering bugs (not the good, world-killing kind)
Plague Inc: Evolved is now available on Steam Early Access. On this page you can get more information on our development plans, help set priorities and give us your feedback. For more about the game in general, please visit the main Plague Inc: Evolved page, or the dedicated FAQ page. If you want to discuss it anything about the game, visit our forum.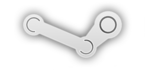 ---
Current Game Status

At the moment, you can play all of the core single player game with 7 disease types and 6 cheat modes, the mind-controlling Neurax Worm, the zombie-making Necroa Virus, the Simian Flu from the Dawn of the Planet of the Apes movie, the Official Scenarios and the Speed Run gameplay mode – all redeveloped from scratch for PC and Mac with significant enhancements. You can now also use the Custom Scenario Creator tool, unique to Plague Inc: Evolved, to create your own worlds and diseases, as well as share them and play others through the Steam Workshop.

In the coming weeks – we will be releasing regular (free) updates which will add in cooperative and competitive multiplayer and enhanced versions of the Custom Scenario Creator, along with lots of other brand new features.
What got added in the most recent Evolution (update)?

Build
Evolution 10
Release Date
9th October
Change log

Upgraded Diseases
Improved Human AI
Enhanced Scenario Creator
New languages: Japanese, Turkish, Norwegian, Polish
This means that we have added the first languages that have been fully translated by the community, so thanks so much to anyone that has helped out! Plague Inc: Evolved can now be played in French, German, Russian, Spanish, Portuguese, Italian, Chinese, Japanese, Turkish, Norwegian and Polish! See below for more details.
We hope to release a new build every few weeks - however, it may take longer when adding in particularly large pieces of functionality. If everything goes smoothly, the game will be feature-complete and out of Early Access in a few months.
For a full list of previous change logs, please check out the Announcements section on our Steam page or our forum.
What's coming in the next evolution (update)?

We are currently working on a final version of the Scenario Creator - the Events Lab. With this you will be able to script game-changing events and create engaging narratives. When this is done, it will be full Steam (!) ahead with multiplayer...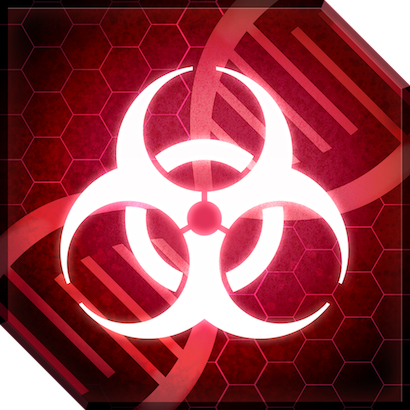 ---
Get involved in development!

The community of Plague Inc: Evolved has been fantastically supportive during our time in Early Access with lots of people offering to help out. There are now two more ways in which you can get involved with the development of Plague Inc: Evolved if you want:
Translating the game into different languages; and
Finding cool photos of the world which we can include in the game.
Translate Plague Inc: Evolved - Help us infect the world

We started translating Plague Inc: Evolved into different languages with player help a few weeks ago – the community response has been fantastic and we are moving ahead quickly. If you want to help us translate Plague Inc: Evolved into your language - then head over to the Language Evolution Chamber (translation site :P).
You can find the instructions to get started, see progress on the different languages, and vote on future languages in our forum.
Do you have a city cam image that we can use in the game?

In the game, we use city images to show what is happening in a country. We currently don't have photos for all the countries in the game and we want to add them!

We're looking for photos of major cities that we can work on to show the progression of a country (or group of countries) as they go from business as usual into breakdown to destruction (we add the breakdown and destruction!). So if you have a cool photo that you would like to be featured in the game, find full details on our forum.
Give us your feedback!
What do you think should be required to unlock the cheats in Plague Inc: Evolved?
If you have any suggestions or feedback, you can get in touch directly to let us know what you think about the game and our plans.
If you want to keep up-to-date on the latest, you can follow us on Facebook and twitter or sign up to our newsletter (bottom of the page).