Plague Inc: Evolved - Early Access page
Plague Inc: Evolved is a Steam Early Access success story!
Plague Inc: Evolved had its full release on 18th February 2016, after a successful two years spent in Steam Early Access.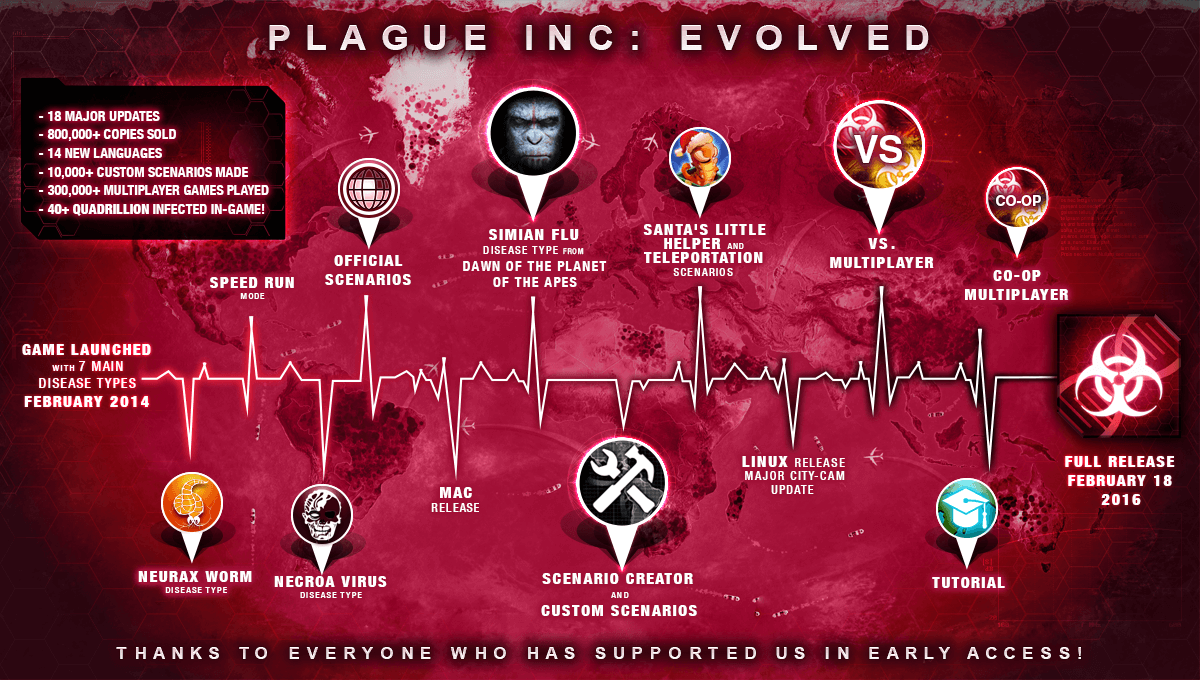 ---
Future Development Plans

Thank you to the 800,000+ players who joined us on our Early Access journey. When we first announced the game's release in Early Access in February 2014, we had a clear list of features that we intended to bring to the game and I'm proud to say that we've achieved all of them (along with lots of other cool things that were requested by players!).
While this is the end of Early Access, we still have plenty more updates to come for Plague Inc: Evolved. New modes, cheats, scenarios and official disease types are in development so watch this space :)
​