2015 was another incredible year for Plague Inc. and Plague Inc: Evolved - I am really proud of what we have achieved. As the continuously evolving mobile game hit its 11th mutation (over nearly 4 years), we continue to spread to more platforms, infect more people, and create brand new, exciting features for the game. Here are some of the headlines of the year:
Over 60 million people have now been infected with Plague Inc. That's nearly 1% of the world population!
Over 1 billion games of Plague Inc. have now been played!
Plague Inc. was once again one of the top apps on iOS worldwide, hitting number 1 in the charts in US, UK and various other countries, and top 10 in every language that we are localised in!
We successfully launched Plague Inc: Evolved on Xbox - our debut on console!
A huge Multiplayer update for Plague Inc: Evolved on Steam lets 2 diseases battle to infect the world first. This was one of the final steps we needed to take before leaving Early Access (in early 2016)
Thanks so much to everyone that has played the game and supported us, we couldn't have done any of this without you!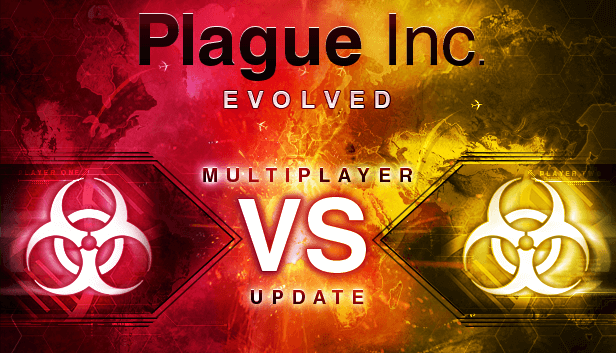 ---
Notable events of 2015


---
Plans for 2016
We've got loads of plans for the coming year, here are just a few of them:
Plague Inc: Evolved will add Co-operative multiplayer, before coming out of Early Access on Steam (target Early 2016)
We will be bringing Custom Scenarios created by our Steam users to Xbox One
We are working on a major new disease type to bring to all platforms (check out the teaser in the mobile version of the game if you want to know more)
For the last year and a bit, we have secretly been working on a Plague Inc. board game! This will be coming out in 2016, watch out for more info!
And a few others things that are currently top secret ;)
As ever, be the first to hear about all these things by following us on Facebook/Twitter, or signing up to our mailing list below.
Get Plague Inc. for mobile now:
​Get Plague Inc: Evolved for PC, Mac and Linux now:
Get Plague Inc: Evolved on console now: