About Us
About Ndemic Creations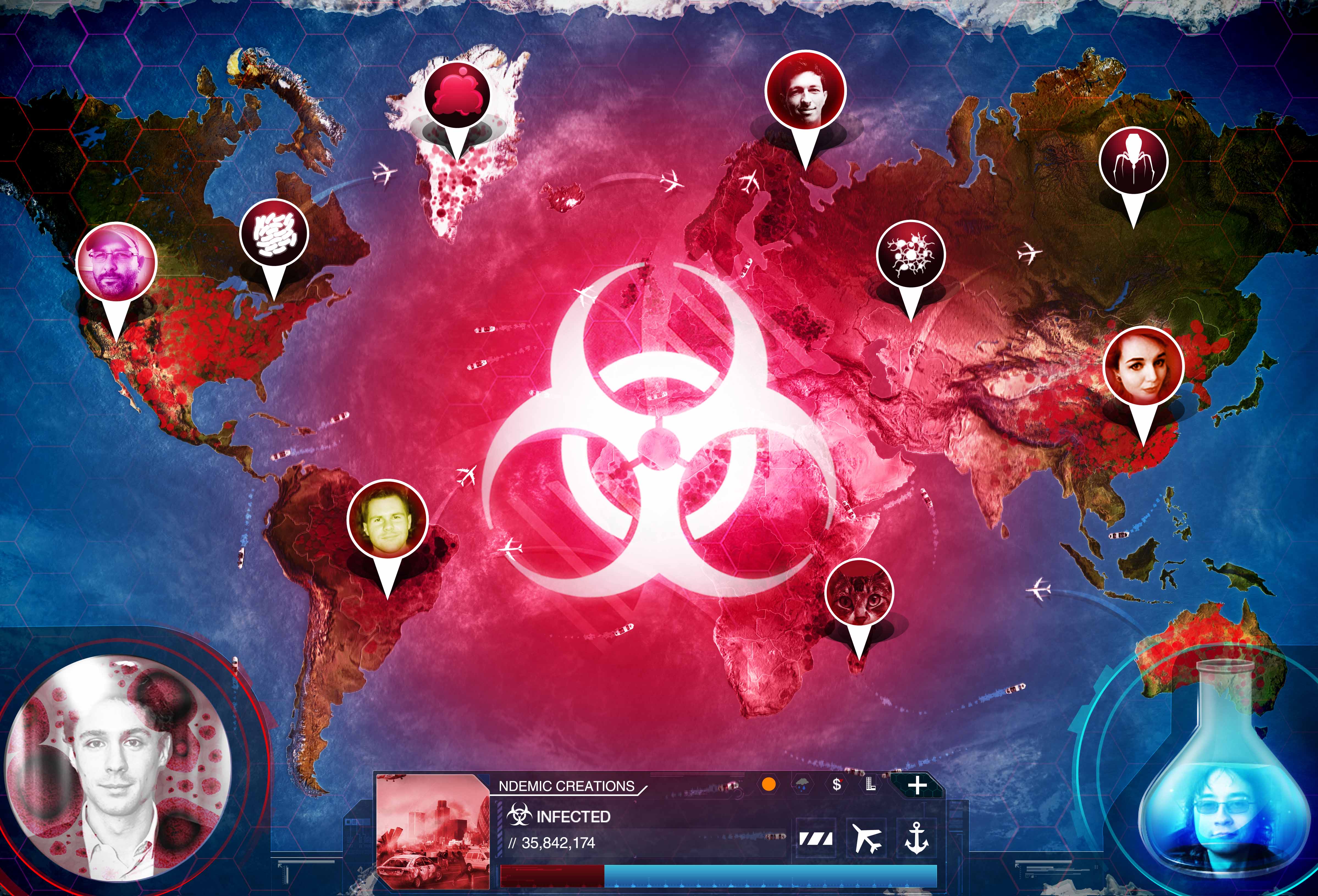 Ndemic Creations is a leading, independent game studio dedicated to making intelligent, sophisticated and ultra-high quality strategy games.
It has achieved extreme success with its first game Plague Inc. – a global hit which is one of the most significant mobile success stories ever with over 85 million players and it continues to top charts worldwide today
Ndemic Creations is self-funded and based in Bristol, UK. It was founded in 2012 by James Vaughan (initially as a hobby!)
Plague Inc. is available for smartphones and tablets from the Apple App Store, Google Play, Amazon App Store, Windows Phone Store and Windows Store.
Plague Inc: Evolved was entirely redeveloped for PC. Mac and Linux with significant, all-new features and is now available on Steam. (Info about Plague Inc: Evolved here)
Plague Inc: Evolved is also available on Xbox One and Playstation 4.
Like Plague Inc. on Facebook:
www.facebook.com/PlagueInc
Follow me on Twitter:
www.twitter.com/NdemicCreations
(reddit name = NdemicCreations )