Hi Everyone,
Last week we had 24 kickstarter backers come along to try out
Plague Inc: The Board Game
in London (split between our office and a nearby pub). We had various groups of 2,3,4 and 5 players and I'm pleased to report that it went really well and everyone had a great time!
Some of my personal highlights:
Hearing one group chanting "Death, Death, Death..." and pounding the table in unison whenever one of them was rolling the death dice to try and kill a country
Seeing 2 people who had a tie at the end of the game both pretending to be dead in order to win the tie break
Watching a player hold the Olympics in Ethiopia - only for someone else to immediately nuke the country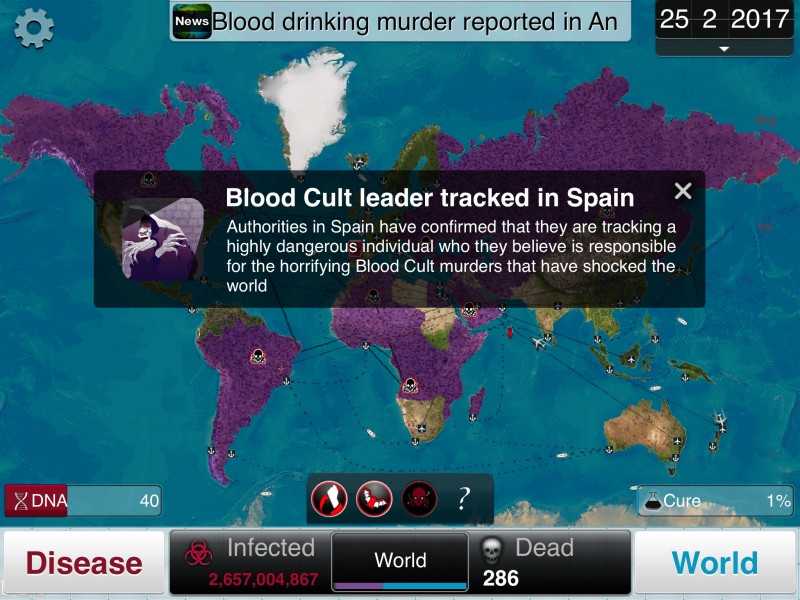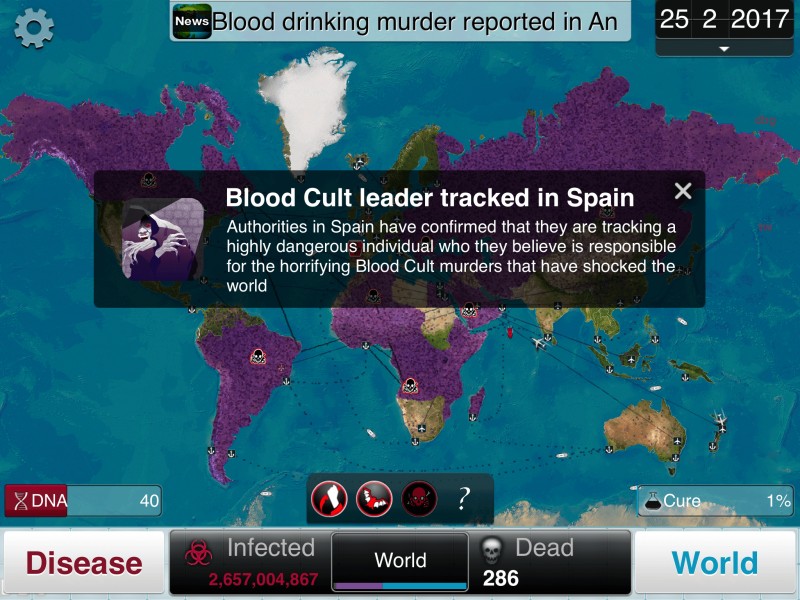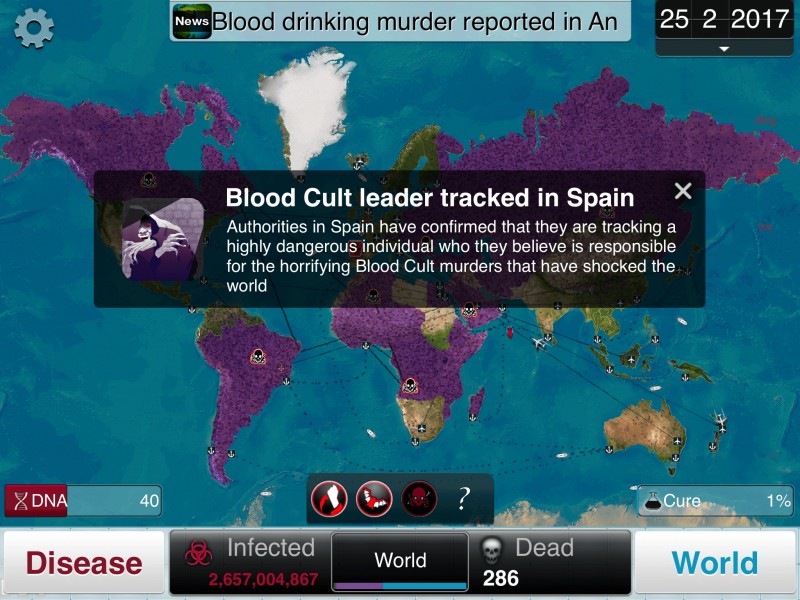 ​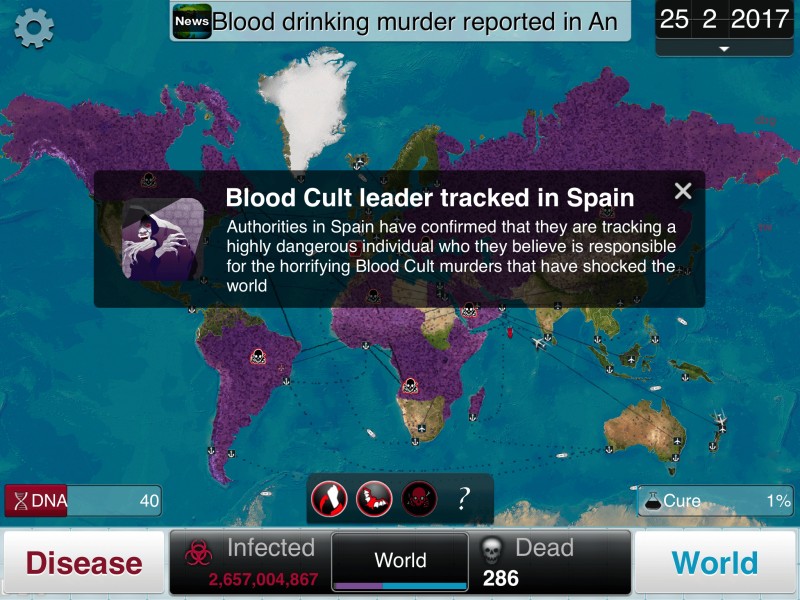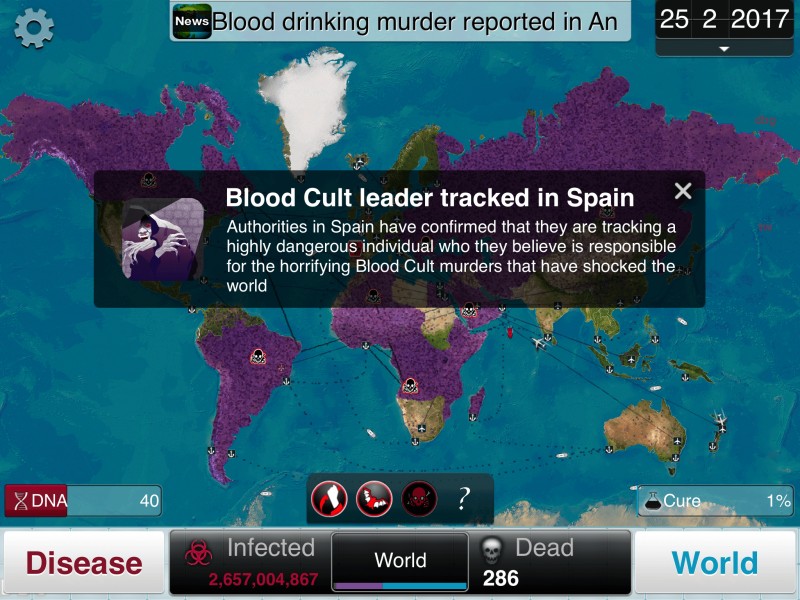 Here are some of the comments from players at the end of the game:
"Easily replayable - the game will feel different every time I play"
"Really fun game. It felt smooth and had a logical flow once you get the hang of it."
"I enjoyed it a lot – refreshing and different. Not like other games."
"Very good game. I liked the different countries having different resistances, enjoyed wide range of trait cards and really liked the look of the design ."
"I really enjoyed it. An entirely new experience for me. I really liked the graphic design – thought it was spot on."
We also got lots of useful feedback which we have actioned including:
Clarifying that trait cards must be discarded if you discard a Country Card
Fixed a very cool exploit combo between 2 Event Cards (Temporary Mutation and Opportunistic Breakdown)
Tweaked wording around DNA points (get -> score) to help remind people that DNA refers to the DNA score track
Fixed a place where we said DNA cost on Trait Cards was on the right (it is now on the left)
In other news - we are currently expecting to receive the pre-production copy of the game which is very exciting as this is the final step before manufacturing begins. Will be sharing more news soon!
Remember - there is still time to make a late pledge and receive a copy of Plague Inc: The Board Game - head
here
if interested!