Hi there afflicting acolytes,


We've some exciting news for Plague Inc: Evolved players on console, as the Shadow Plague Update is now live on PS4 and Xbox One!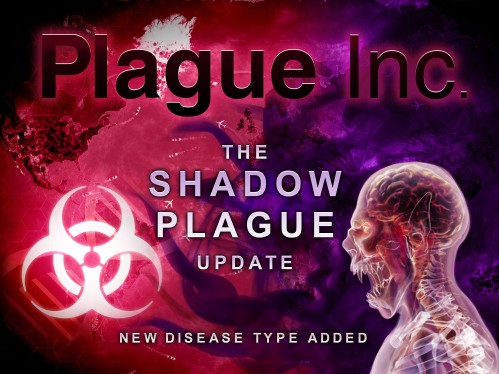 Infect the world with your vampirical strain!
Owners of PS4 and Xbox One versions of the game can log onto their machines right now and the update will install for free, enabling you to take over humanity as an all-powerful vampire!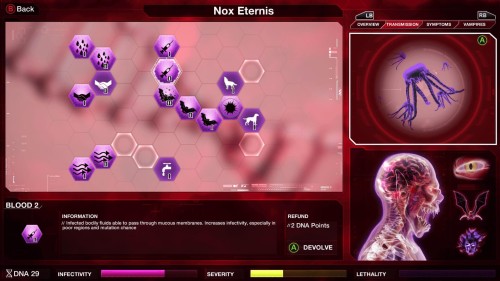 Consume humanity - Feed carefully to grow in power and transform into a monstrous bat to strategically set up lairs and shadow portals.


Emerge from the Shadows - Create slaves to worship your vampire and use Blood Rage to defeat the Templar who hunt your vampire as well as the WHO who seek to eradicate your pathogen.


Cover the world in darkness - Master unique gameplay mechanics and strategies to help your vampire rule the world!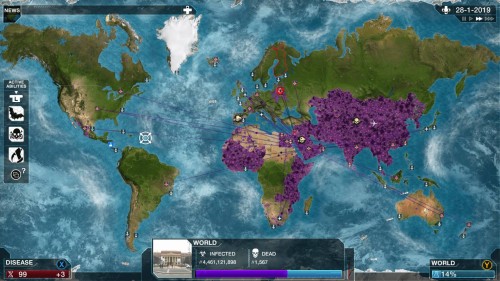 Can your pathogen prevent BREXIT?
We have also added a number of BREXIT events into the simulation. Once the results of the referendum are declared you can use your disease to help influence the path the UK takes - creating conditions to allow a soft or hard Brexit or even a terrifying 'brutal' Brexit. For people who would rather not leave the EU there's also the possibility to turn back time and keep the UK inside the union instead!
This is a very different way to play Plague Inc., and we've had a lot of positive feedback from the community as a whole. We really hope you enjoy it!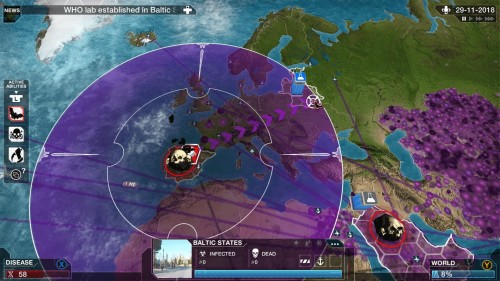 Want to pick up a copy? You can get the game here!
As always, feel free to give us your feedback via Facebook or Twitter, or directly via email.
Be sure to keep an eye open for more news soon!
In the meantime: stay healthy!
James