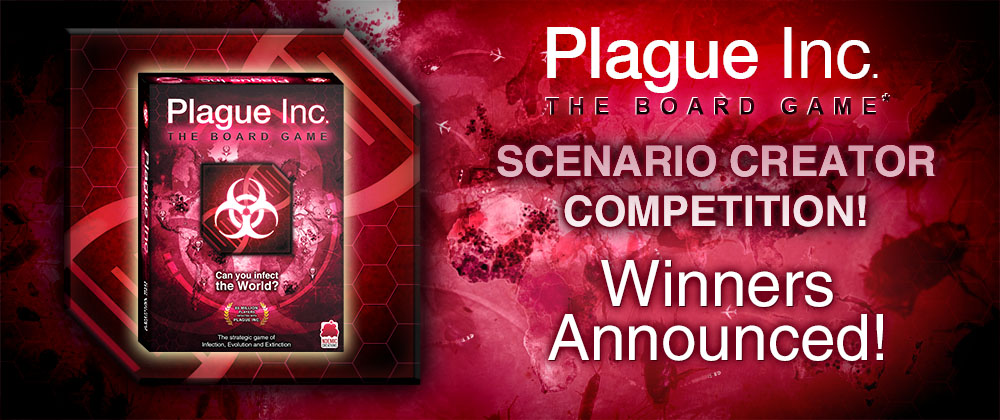 Back in July we ran a special Scenario Creator competition in which winners could pick up an ultra rare Collector's Edition copy of Plague Inc: The Board Game, as well as two fifth player editions. All the entrants had to do was head into Plague Inc.'s Scenario Creator, either on PC or on mobile, to build and publish their own board game-themed scenario.
Our esteemed, international panel of judges has finally managed to play through all of the entries, and, after much deliberation, has picked out the winners. If you'd like to play their scenarios yourself then follow the links below and give them a whirl!
1st place
A Dungeon And A Dragon
By smuffle
2nd place
Ouija Madness
By infernalthing
3rd Place
Graves and Ladders
By ⭐ ɴ ɪ ɴ ᴏ ⭐
Congratulations to all three winners, and a huge thank you to everyone who entered! It's been a blast playing through all of your creations! We're currently working on our own Board Game-themed scenario which we'll hopefully be able to share with you soon.
Until then: stay healthy!
James
P.S
If you haven't got a copy yet, you can pick up Plague Inc: The Board Game here!