Since the novel coronavirus outbreak was first detected we have been working very hard to support global response efforts to the crisis and keep Plague Inc. players informed on the developing situation.
Financial support to fight COVID-19
On behalf of all players of Plague Inc. we've made a $250,000 donation split between the Coalition of Epidemic Preparedness Innovations (CEPI) and the World Health Organisation's COVID-19 Solidarity Response Fund.
"Eight years ago, I never imagined the real world would come to resemble a game of Plague Inc. or that so many players would be using Plague Inc. to help them get through an actual pandemic," said James Vaughan, creator of Plague Inc. "We are proud to be able to help support the vital work of the WHO and CEPI as they work towards finding a vaccine for COVID-19".
"We are delighted that Ndemic Creations have so generously contributed to our crucial vaccine development work, especially as we tackle the unprecedented challenge of COVID-19," said Dr Richard Hatchett, CEO of CEPI. "Games have an important role in raising awareness of the challenges the world is currently facing. Only through a concerted, global response—with the private sector working together with Governments and philanthropies, pooling resources and expertise—can we hope to stop such emerging epidemic threats."
"In this unprecedented pandemic with unprecedented needs, global cooperation is more important than ever," said Elizabeth Cousens, President & CEO of the UN Foundation. "I am so thankful to Ndemic Creations' contribution to the COVID-19 Solidarity Response Fund. Their donation will support the World Health Organization's lifesaving work."
To further support the hard work these organisations are doing, anyone can now donate to the COVID-19 Solidarity Response Fund. We will soon be promoting the response fund directly in game for players who may want to offer their financial support to the WHO.
Major new Plague Inc. update
When arranging our donations with the WHO and CEPI, we were repeatedly asked if we could make a game which let the player work to stop an outbreak. Therefore, as well as providing financial support, we are accelerating work on a new Plague Inc. game mode which lets players save the world from a deadly disease outbreak.
Players will have to balance managing disease progression and boosting healthcare systems as well as controlling real-world actions such as triaging, quarantining, social distancing and closing of public services. We are developing this game mode with the help of experts from the World Health Organisation, the Global Outbreak Alert and Response Network and more.
The new update will be free for all players during the pandemic and we will share more information as soon as we can.
Look after yourselves, your families and everyone else.
Everyone at Ndemic Creations
For anyone interested in finding out more about how to protect yourself and help stop the spread of COVID-19, the WHO website is a great place to start.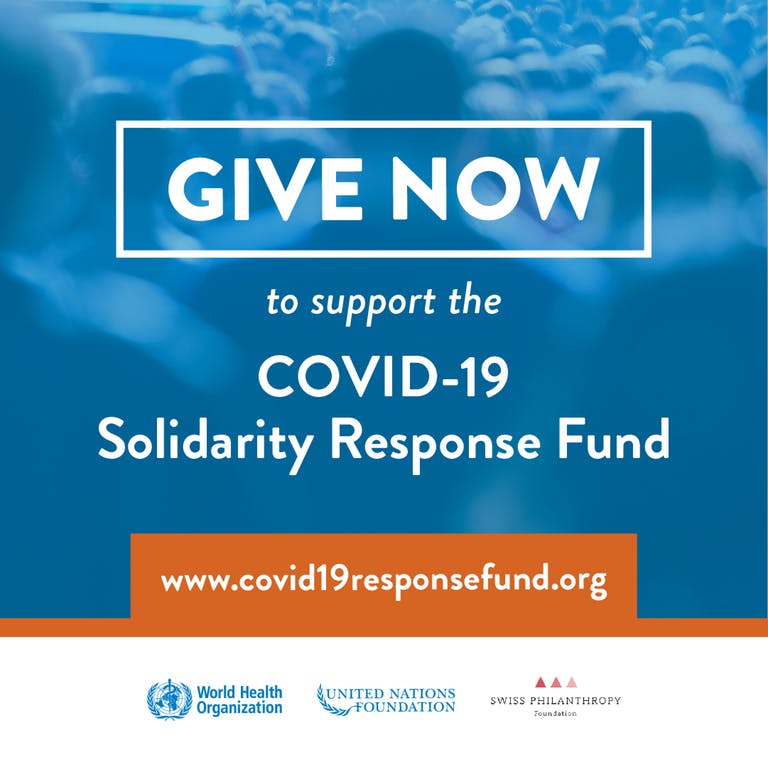 About the Solidarity Response Fund:
The COVID-19 Solidarity Response Fund will give individuals, companies, and philanthropies alike the ability to directly support the World Health Organization's and partners' efforts to track and understand the spread of the virus; to ensure patients get the care they need and frontline workers get essential supplies and information; and to accelerate efforts to develop vaccines, tests, and treatments.
About CEPI:
CEPI is an innovative partnership between public, private, philanthropic, and civil organisations, launched at Davos in 2017, to develop vaccines to stop future epidemics. CEPI has reached over US$750 million of its $1 billion funding target. CEPI's priority diseases include Ebola virus, Lassa virus, Middle East Respiratory Syndrome coronavirus, Nipah virus, Rift Valley Fever and Chikungunya virus. CEPI also invests in platform technologies that can be used for rapid vaccine and immunoprophylactic development against unknown pathogens (ie, Disease X). To date, CEPI has committed to investing over $480 million in vaccine and platform development.