What a year Plague Inc. and Ndemic Creations have had! The release of Plague Inc. in May was an unbelievable success thanks to the support of players, going from unknown to #1 paid app in just 5 days.Since then, it has launched on Android, sold millions of copies, is one of the highest rated games on the App Store and has never left the top charts.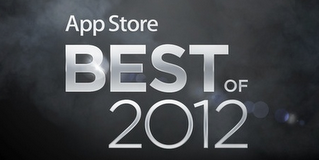 It was great to see that Plague Inc. was one of the very top games on the App Store in 2012. It was the:

15th most popular paid iPhone game of 2012
18th most popular paid iPad game of 2012
I am immensely proud of these two numbers. These rankings are not picked, they can't be influenced or manipulated. These rankings are hard, absolute facts, driven from millions and millions of people voting with their time and money. The fact that so many people have chosen to enjoy Plague Inc. is both humbling and incredibly rewarding.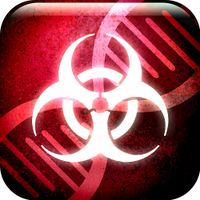 Of course, awards are very nice as well so before I break down with emotion, here are some of the GotY awards that Plague Inc. won:
Note: apparently Plague Inc. was also the 2nd most successful mobile game to come out of the UK in 2012!
Interesting articles about Plague Inc. from 2012: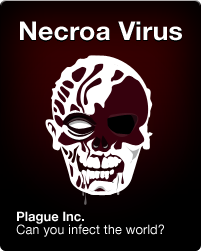 Immediate plans for the future:
Release Mutation 5: This update will add the Necroa Virus to Plague Inc. - this huge expansion pack adds a new plague which turns people into zombies and will require brand new strategies and gameplay. It will be available end of January
Add other languages: Plague Inc. is already available in German and Mutation 5 will add French, Spanish, Portuguese and Italian. More will come after that...
More platforms: Bring Plague Inc. to other platforms (PC, Mac, Windows 8 etc)
Work on Mutation 6 : Content TBD