It's been an extremely busy few weeks here at Ndemic Creations - as well as releasing Mutation 1.8 on mobile (which is out for iOS and Android now), and adding Scenarios to Plague Inc: Evolved, today you can download free Plague Inc: Evolved desktop backgrounds, and finally get your hands on the Original Soundtrack of Plague Inc. and Plague Inc: Evolved!
The soundtrack features all of the tracks from both games - including the haunting main theme, the paranoid notes of Neurax worm mind control and the aggressive style of the zombie-producing Necroa virus (plus a surprise bonus track!). It is available from Bandcamp here (DRM-free download).
The tracks have been composed and produced by Joshua Kaplan and Marius Masalar - be sure to check out their other audio too.
You can see the album art, full tracklist and credits below: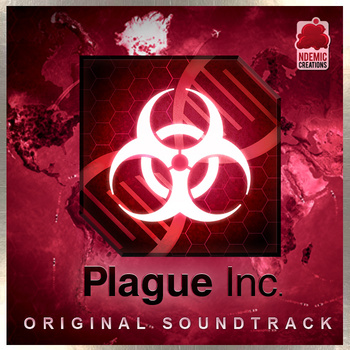 1. Initiation (Menu Theme from Plague Inc.) - Joshua Kaplan
2. Evolution (Menu Theme from Plague Inc: Evolved) - Marius Masalar
3. Adverse Reactions (Necroa Virus Theme from Plague Inc.) - Marius Masalar
4. All In Your Head (Neurax Worm Theme from Plague Inc: Evolved) - Marius Masalar
5. Plague Blossom (Main Theme from Plague Inc: Evolved) - Marius Masalar
6. Direct Control (Neurax Worm Theme from Plague Inc.) - Joshua Kaplan
7. Z Com Falls (Necroa Virus Theme from Plague Inc: Evolved) - Marius Masalar
8. Plague Bloom (Main Theme from Plague Inc.) - Joshua Kaplan
9. Roses (Bonus Track) - Joshua Kaplan

---

As well as this, we have a pack of Plague Inc: Evolved desktop wallpapers available here - featuring the terrifying disease views from Plague Inc: Evolved. See your plagues in all their glory :P