Plague Inc. is coming to Windows Phone!
We are excited to announce that Plague Inc. is spreading to Windows Phone and will be available to download in the New Year! Bringing Plague Inc. to Windows Phone has been one of the most popular requests that we get from fans. We can't wait to release it and infect a whole new audience :P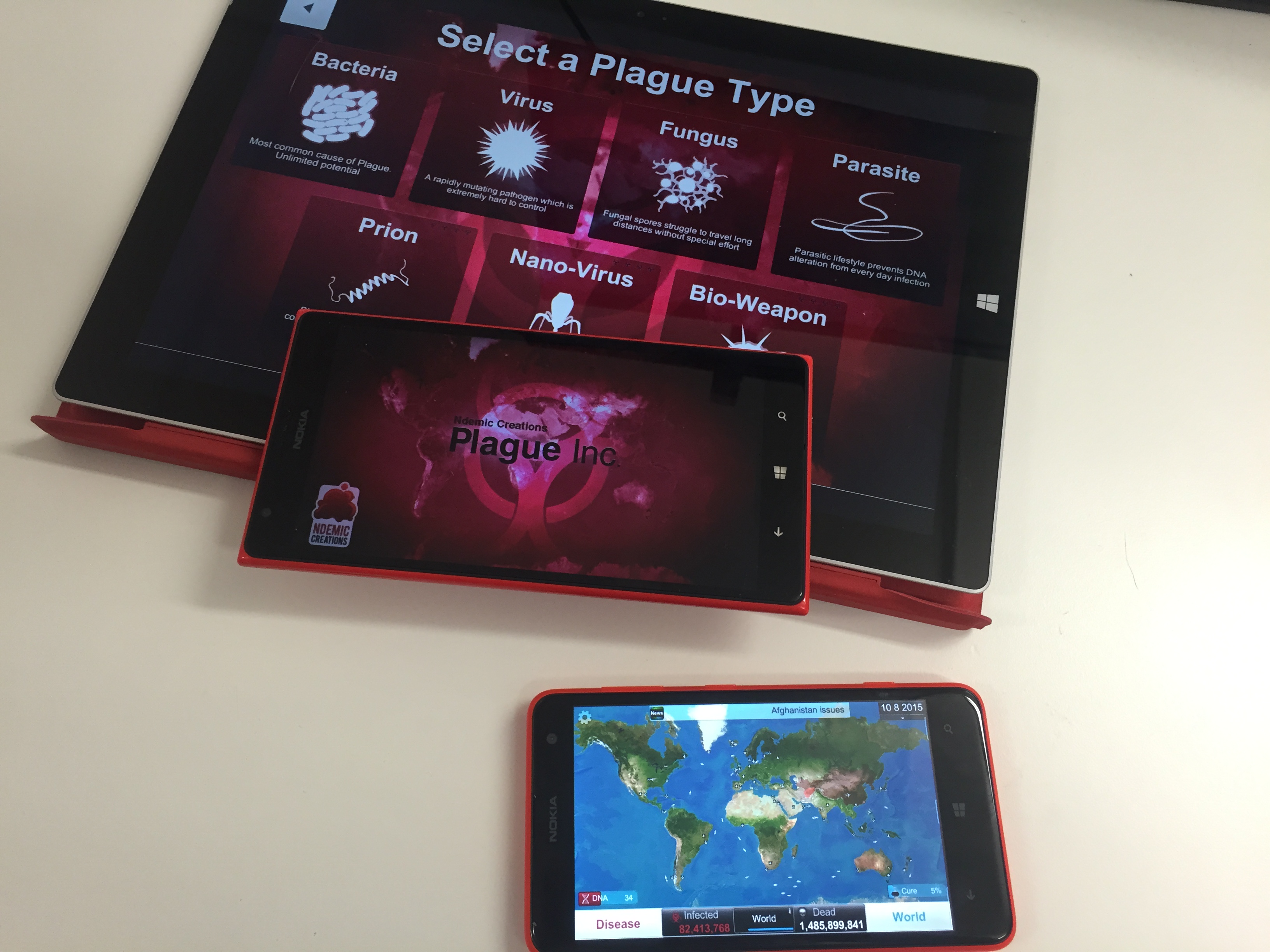 For anybody who is new to the game - Plague Inc. is one of the top-selling mobile games of the last few years with over 900 million games played. It is a unique mix of high strategy and terrifyingly realistic simulation which lets players create and control a global plague whilst adapting against everything humanity can do to defend itself.
Follow us on Facebook and Twitter, or sign up to our mailing list to find out more!