We're extremely excited to announce that Plague Inc: Evolved will launch on Xbox One on September 18th, 2015 - that's next week!

It's been a long time coming but perfection takes time! I'm particularly proud of how we've made a strategy game for console which feels easy and effortless to control. The game was showed off a few weeks ago at Gamescom and the response couldn't have been better - I can't wait to see Xbox One players all over the world finally getting to enjoy the game at home. :)
On a personal level, it still seems surreal that Plague Inc. - which was originally a hobby project - has now grown to be one of the most successful strategy games in the world with over 55 million players! Thanks to all of you who have made this possible :)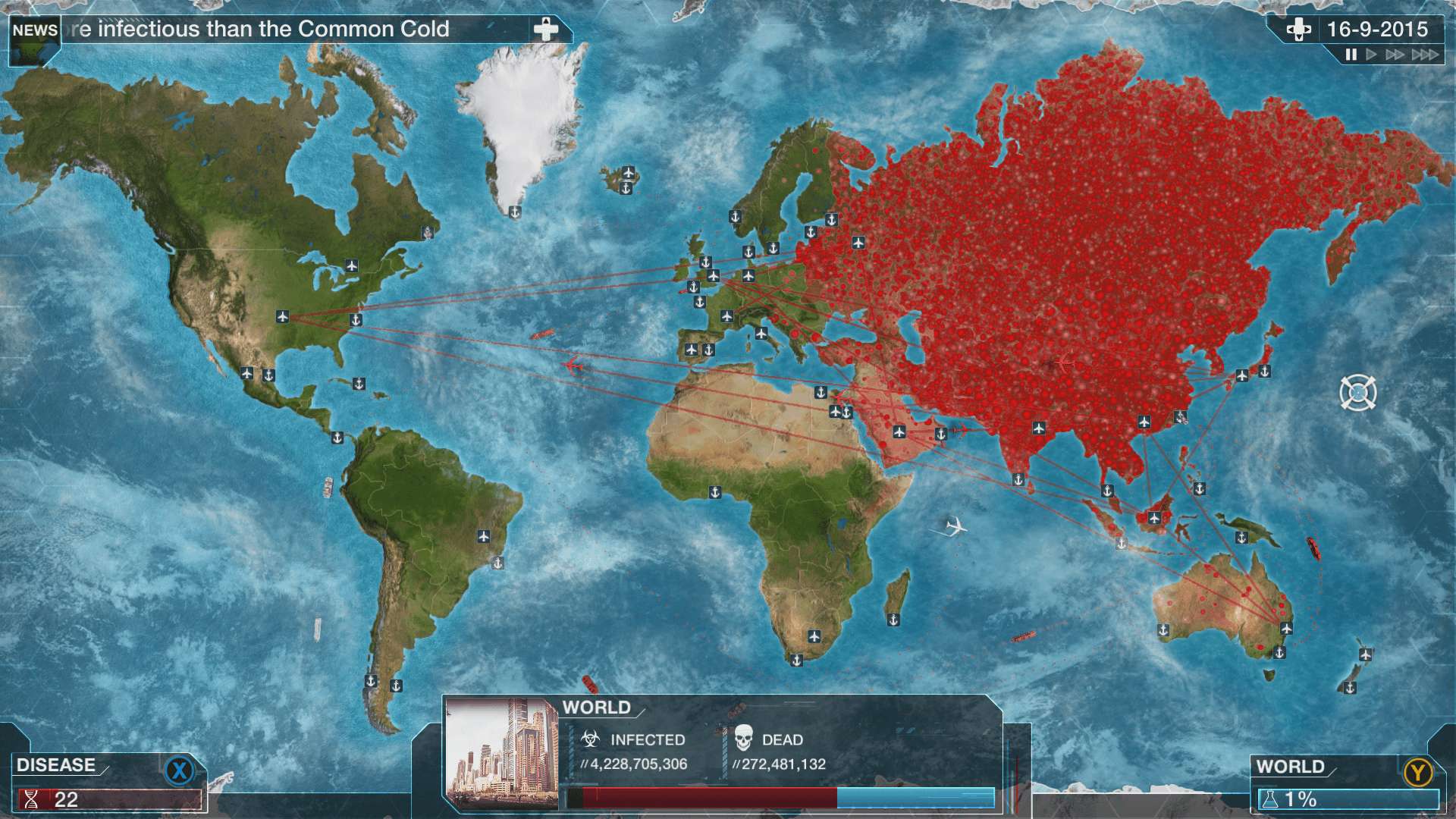 The game features:
9 Different Disease Types: Master every pathogen; from bacteria to bio-weapons and mind control to zombies, end humanity by any means possible – different diseases will need radically different approaches.
20 Unique Scenarios: Adapt your strategy - how will you handle a new strain of Swine Flu, or infect a world in Ice Age?
Hyper-Realistic World: Strategize in the real world - advanced AI and use of real-world data and events make Plague Inc: Evolved a highly authentic simulation of a world-ending pathogen. Even the CDC likes it!
And much more... including speed runs, Mega-Brutal difficulty and genetic modification…
Regular free updates and DLC are also coming soon, beginning with the Simian Flu disease type, then Custom Scenarios created by the community. Expect to hear more on these very soon - and let me know if there's any other content you'd like to see in-game!
Read more about Plague Inc: Evolved for Xbox One in our FAQs, and please get in touch if you have any have any questions!