We are very excited to announce that we have some really cool Plague Inc. merchandise now on sale! Check out our Merchandise page to see what is available.
Ever wanted a cuddly little Neurax Worm? Or what about an angry Bioweapon, or a brainy Nano-Virus? These are our first three plush toys to go and sale, we think they are really cute! If these go down well, then we will hope to bring out some more in the future.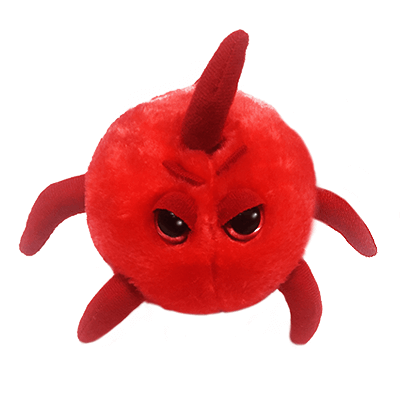 On top of this, you can also buy Official Plague Inc. t-shirts! Now you can display your smugness at infecting Greenland, celebrate your survival with the last remaining person on Earth, or pledge your allegiance to the Neurax Worm with our cool new apparel.
We hope to bring you more items over the course of next year. If you have any suggestions then please use our suggestions form.
Hope you like them, let us know what you think!