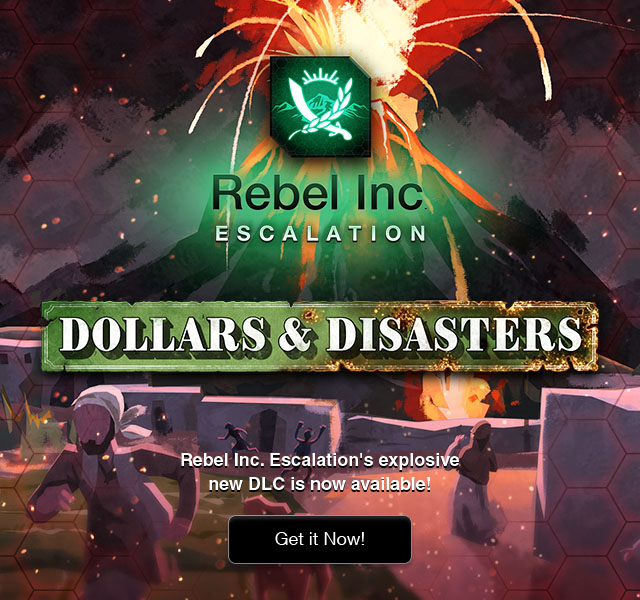 Rebel Inc.'s explosive new expansion! Survive an erupting volcano in Devil's Peak, burn through money with The Billionaire, enhance your tactics with new Special Advisors and explore exciting new Official Scenarios.
New Region! - Devil's Peak
New Governor! - The Billionaire
Special Advisors
Scenarios

Things are heating up in the world of the Official Scenarios too with vicious droughts, magical lamps and deadly outbreaks, can you prevail in these disastrous times?

The Airlift
Orbital Uplink
The Great Droughts
The Genie's Curse
Before the Storm
https://store.steampowered.com/app/1747950/Rebel_Inc_Escalation__Dollars__Disasters/