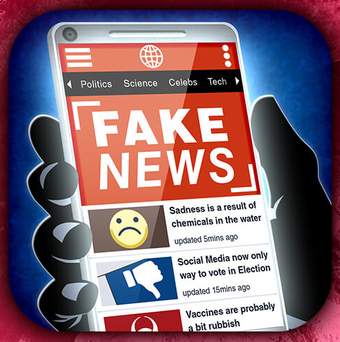 With the 2020 US Election kicking into gear, there's never been a better time to learn about the dangers of misinformation. With that in mind, the Fake News scenario is now available for all players for free on all platforms!
In the Fake News scenario, players can create their very own Fake News story and deceive the world using modern tools and psychological tricks. From wild conspiracy theories to election campaign mudslinging, we now live in a post-fact world where falsehoods and misinformation can spread like a disease...
"Just like a deadly pandemic, the spread of misinformation is a huge threat to our society," said Plague Inc. creator James Vaughan.
"When designing this new update for Plague Inc., it was scary how many of our infection algorithms translated perfectly to the world of false facts, fake news and bad information. Full Fact are a hugely powerful resource that everyone should use to make sure they really know what is going on."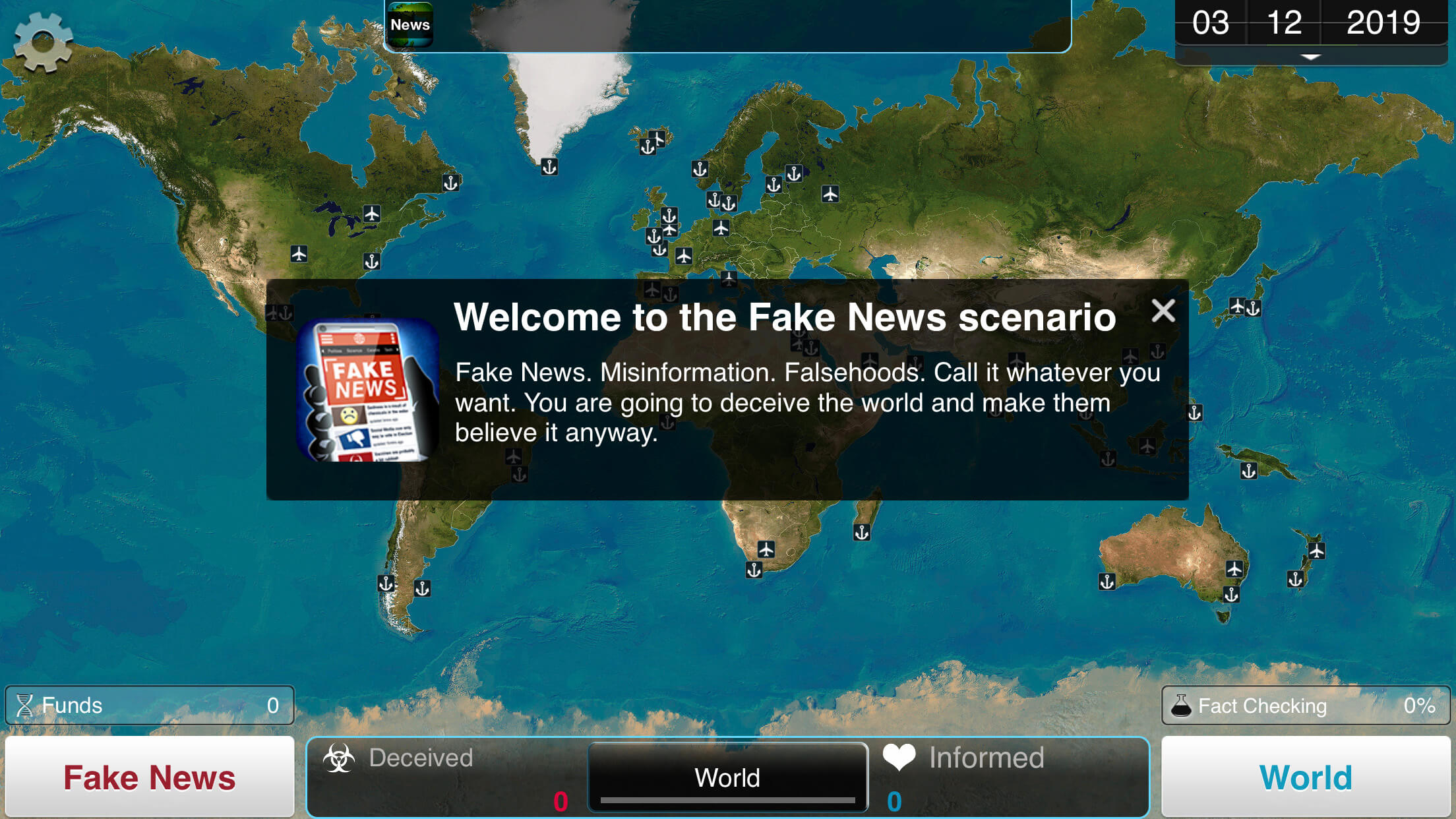 In order to make the Fake News scenario as realistic as possible, Ndemic has partnered with UK fact checking charity Full Fact, and has also received help from other international fact checkers, such as Politifact in the US.
Partly based on their experiences, the scenario is a heightened view into the extremes of misinformation and the serious consequences it can have for our democracies, health and society.
"Full Fact exists to fight the causes and consequences of bad information," said Will Moy, Chief Executive of Full Fact.
"We know from experience the harm it can do to lives and communities, whether undermining trust in our democracy or putting our health at risk."
"The Fake News update in Plague Inc. will reach millions more people, helping them to understand the real threat that bad information poses."
"Players can then join the fight against bad information for real. Full Fact is an independent, impartial charity, and we rely on the support of thousands of individuals across the country to stand up for good information and change public debate for the better."
In addition to the scenario, Android users are getting an update with:
Radical overhaul of the user interface;
Numerous quality of life improvements;
An extensive behind the scenes technical upgrade providing the best Android experience yet!
A huge thank you to all 2000 beta testers that played the update, reported bugs and provided feedback for 1.17, you were exceptionally helpful and we couldn't have done it without you!
We hope you enjoy this update. We'll have more exciting updates coming soon!
If you haven't already, you can pick up Plague Inc. on:
iOS, Android, PC, PS4, Switch and Xbox One (and as a physical board game!)