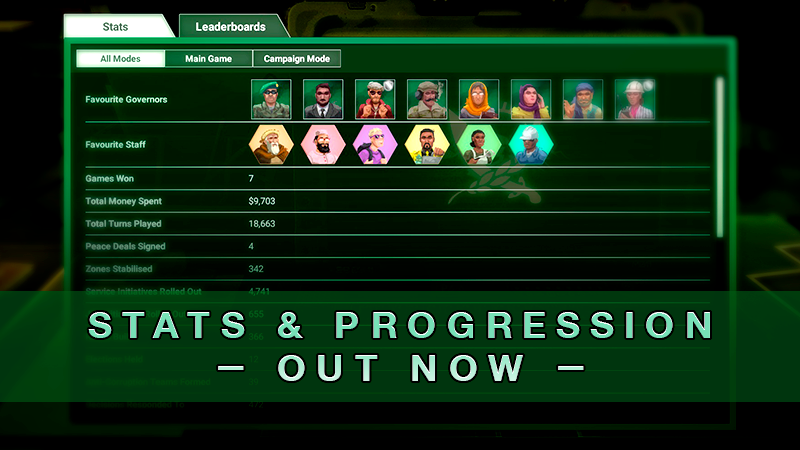 After a long and celebrated career grappling with Insurgents, managing concerns and solving tribal disputes, it's time to revisit your successes, take stock of your losses and plan your next move in the new Stats & Progression menu!
The Stats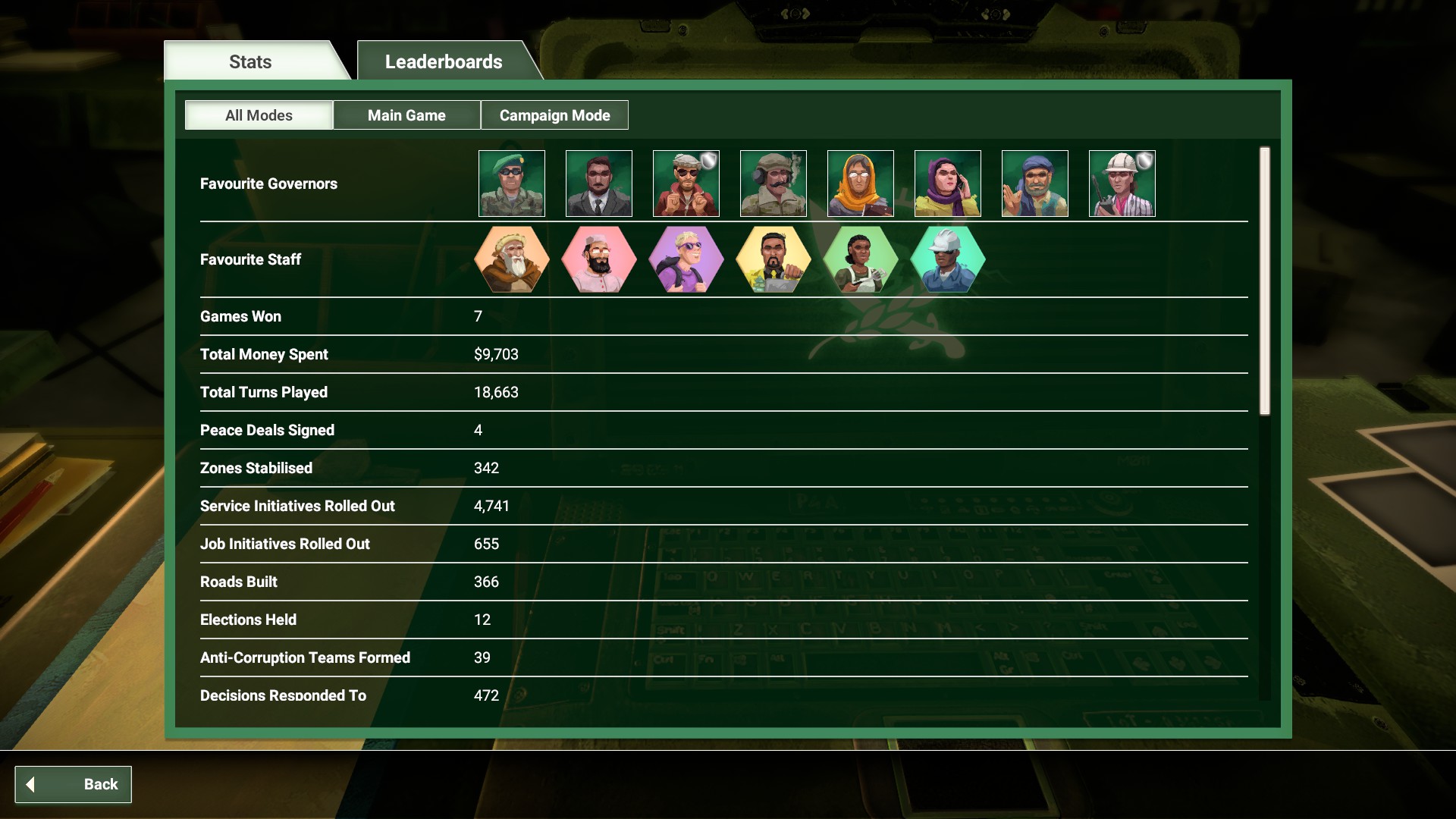 Get the big picture! How much money have you spent? How many initiatives have you rolled out? Just how many times have you used the Tank Commander? These stats and many more are now available for your nerding pleasure.
The Progression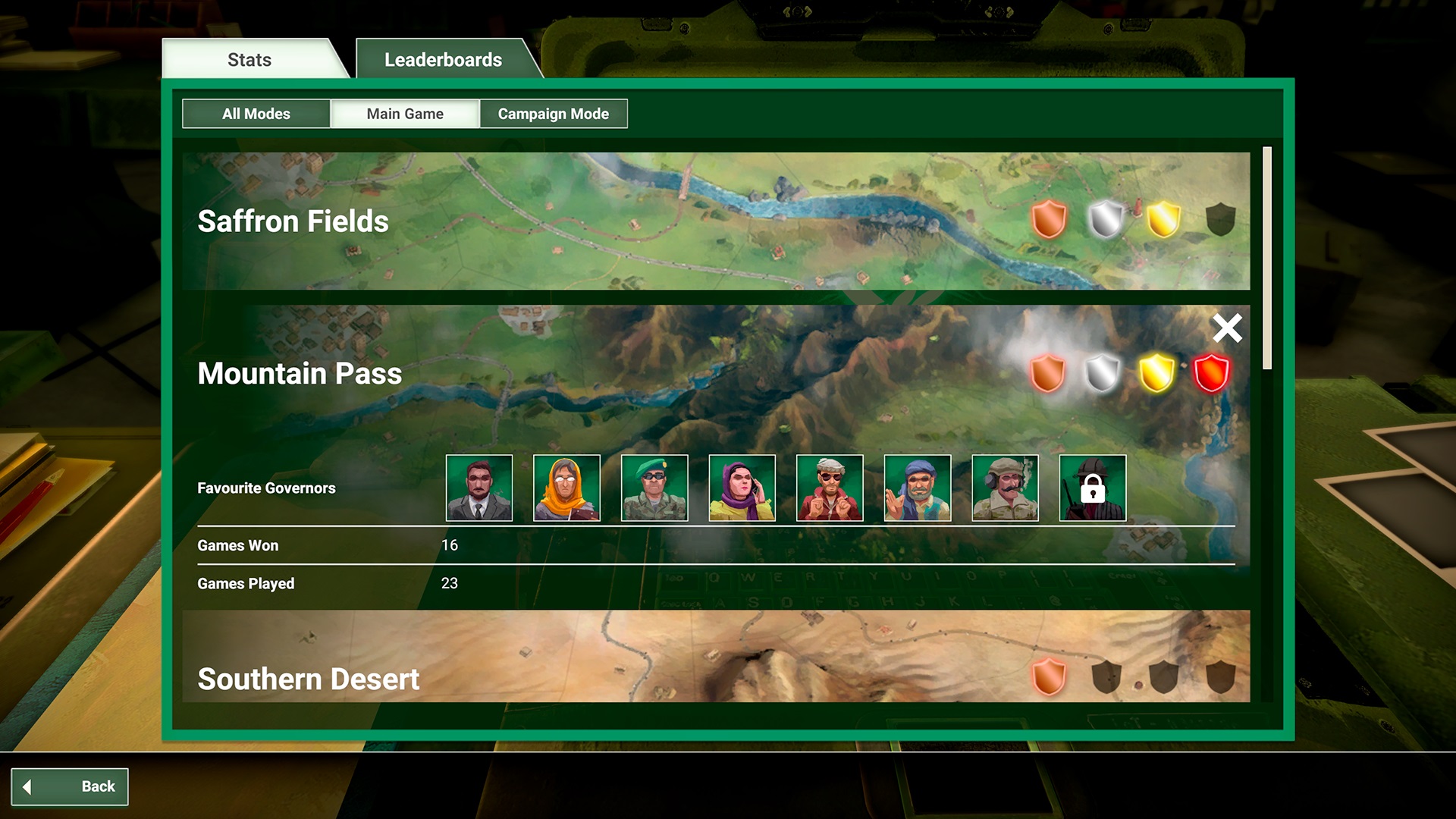 View a region by region breakdown of your games. Can you claim all the shields?
And more!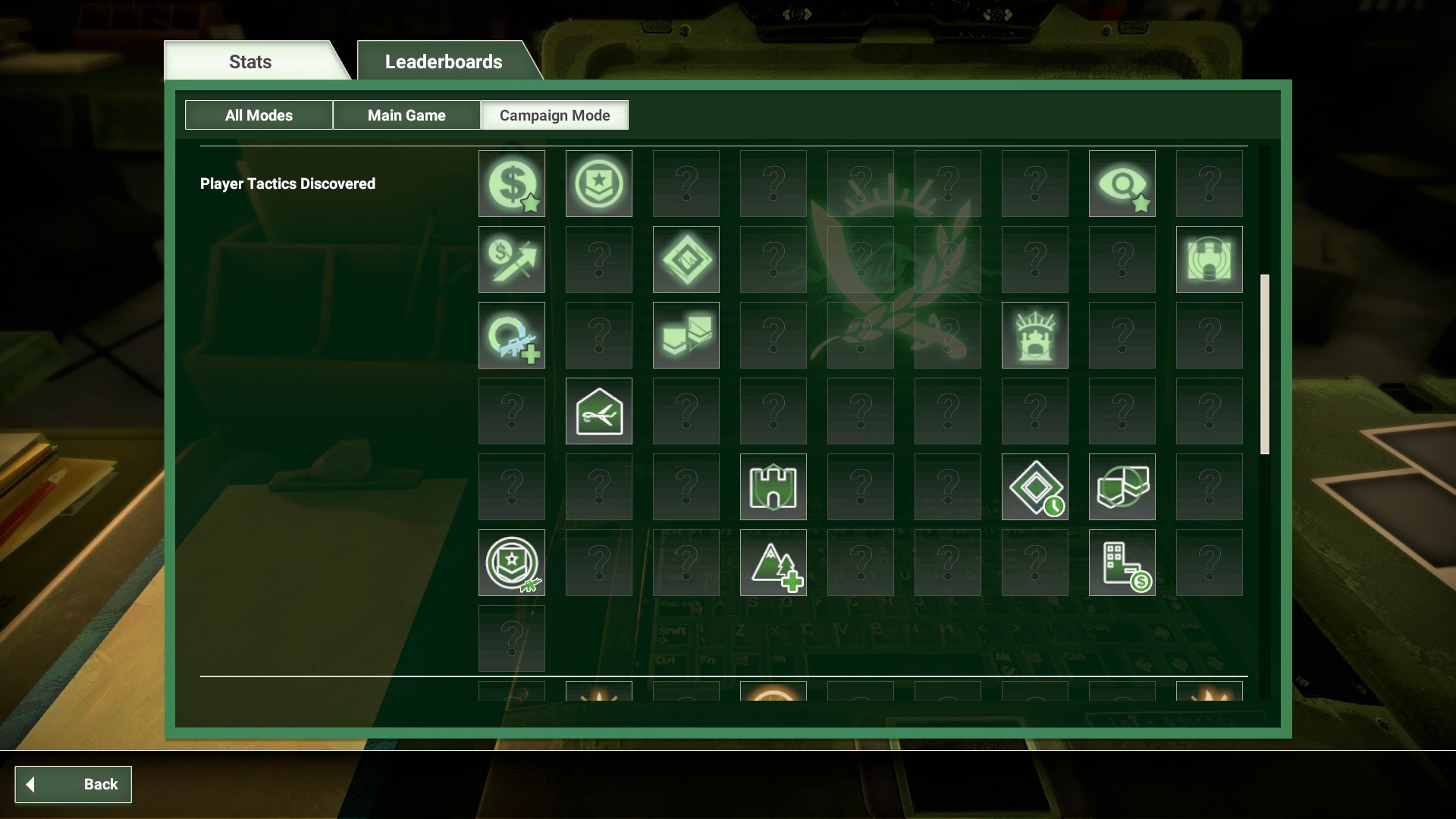 Check out the Tactics and Features you've discovered and see how many are yet to be unearthed!
What's next?
We've got lots more cool stuff coming very soon to Rebel Inc: Escalation, including Scenario Creator and Versus Multiplayer!
The Ndemic Creations Team