In my 2013 report card, I said that I had lots of extremely cool stuff planned for 2014 – that kicks off today and I am very, very excited to finally announce Plague Inc: Evolved for PC, releasing on 20th February on Steam!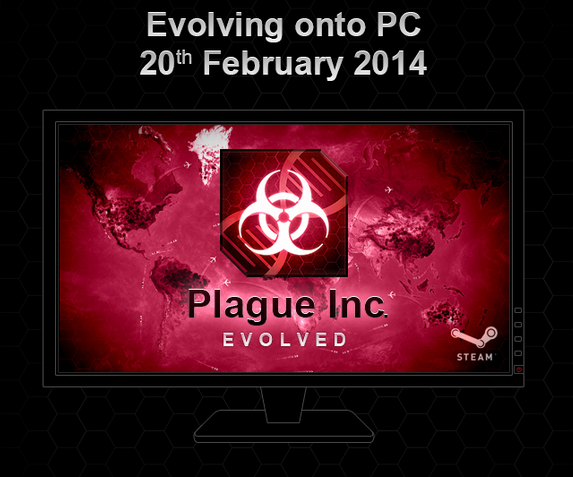 Plague Inc: Evolved combines the original critically acclaimed gameplay of Plague Inc. with significant, all-new features for PC:
Infectious Multiplayer - cooperative and competitive gameplay modes let you team up to fight the cure with friends, or compete in a race to kill the world.
Contagious Content Creator - hit the lab and develop your own custom scenarios - creating new plague types and worlds. Bring your deadliest ideas to life and share them with Steam Workshop.
Blinding Graphics - Including full 3D disease models taking you closer to your plague than ever before, city-cams showing humanity's struggle at street level, and the body scanner highlighting the full effect of your mutations, organ by organ.
Deadly Data - Predict government responses with priority indicators, geek out with loads of new stats and graphs, and analyse your best strategies with end-of-game replays.
And much more!
Here is the official Plague Inc: Evolved page with FAQs and media / press information.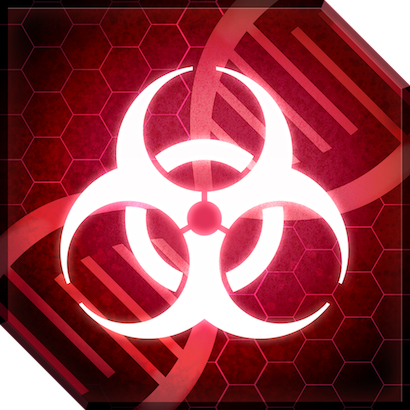 The decision to bring Plague Inc. to PC was a very easy one to make – I've always been a PC gamer, ever since Theme Park, and its really great to be able to finally make a game for it. Plague Inc: Evolved lets me to do stuff that I couldn't do on mobile and allows more people to experience the game. The new features have been incredibly fun to design and playtest, and I can't wait to share them with you in the future!
Plague Inc: Evolved will be coming to Steam Early Access first – this is so that fans can play the game whilst it is being finished and most importantly, means that players can give me feedback on the game as it is developed :).
I really want to emphasise that the original Plague Inc. on mobile will still be just as much of a focus for me. I have taken a lot of care to ensure that updates can easily be applied to games on both PC and mobile – meaning more content for everyone! Watch for an announcement on the next mutation for Plague Inc. very shortly :).
There will be more news on 2014 plans in due course – so make sure you sign up to the mailing list at the bottom of the page and follow me on Twitter and Facebook to be the first to know.
James
P.s. Here is the official Plague Inc: Evolved page with FAQs and media / press information.