Plague Inc: Evolved launched a month ago on Xbox One, and the response from players and critics so far has been incredible. Already, over 25,000 Xbox One players have been infected!
Critical response has been very positive so far too - some choice reviews and highlights being...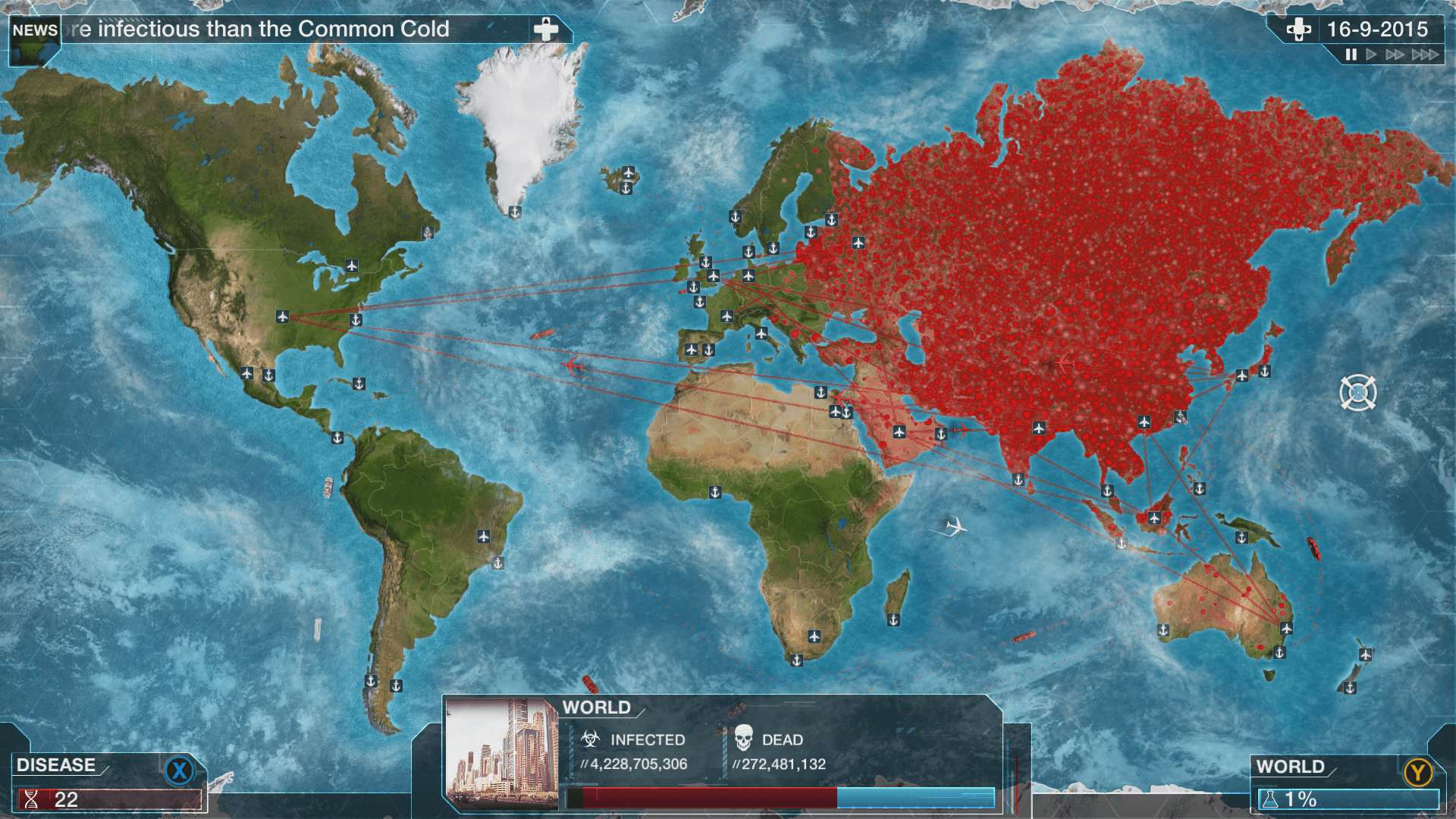 ​Plague Inc: Evolved is the first game we have ever released on console so we didn't really know how it was going to go. Seeing it do so well is a big relief and more importantly, we are super pleased to see people enjoying the game so much (rating of over 4 stars on our Xbox One store page). All the time we put into the control scheme to make it effortless to play on console definitley paid off! It was also fun to be able to use the Xbox One's integrated Twitch app to watch people playing and enjoying the game live as soon as the game launched.
Whilst the launch has been a huge success, we are still hard at work on new content for the game on Xbox One (and all our other platforms). We're well into working on our first piece of (free!) DLC, the Simian Flu disease type, which we're hoping to be releasing a few weeks from now. Beyond that, the next piece of (free!) DLC is expected to be the Custom Scenarios update, allowing players the chance to get their hands on community-made content. Keep an eye out for more news on both these updates in due course - and of course, any extra scenarios and disease types we work on in the meantime :)
By popular request, we'll be pushing out a hotfix soon that will add controller vibration support to the game, so watch out for that too. A lot of players have also been asking when the game will be released in Australia and New Zealand. The ratings process is taking a little longer to get sorted over there, but we are definitely working on it and aiming to release over there as soon as we can. Again, keep an eye on Twitter / Facebook for more news.