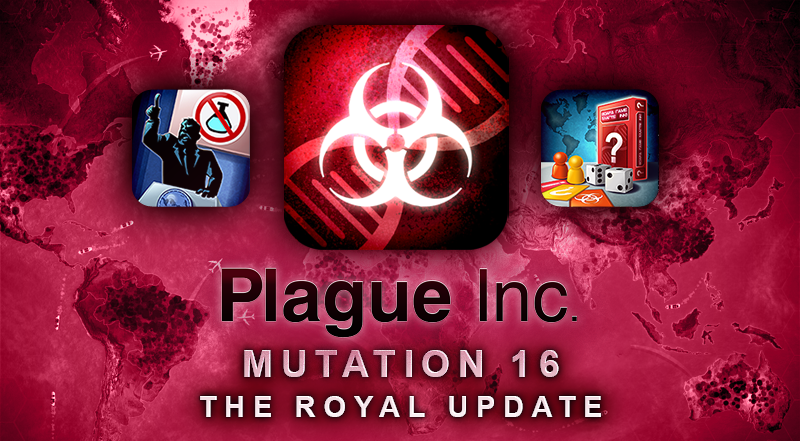 The next major update for Plague Inc. is now LIVE on iOS! To celebrate winning The Queen's Enterprise Award for Innovation, this extra special Mutation comes with two very different official scenarios to play through, as well as a complete graphical overhaul! Discover all about Mutation 16 below!
Infectious New Interface
Plague Inc. now looks 816% better! The entire interface has been redesigned and modernised - prepare for visuals so delicious-looking you'll want to lick your phone.*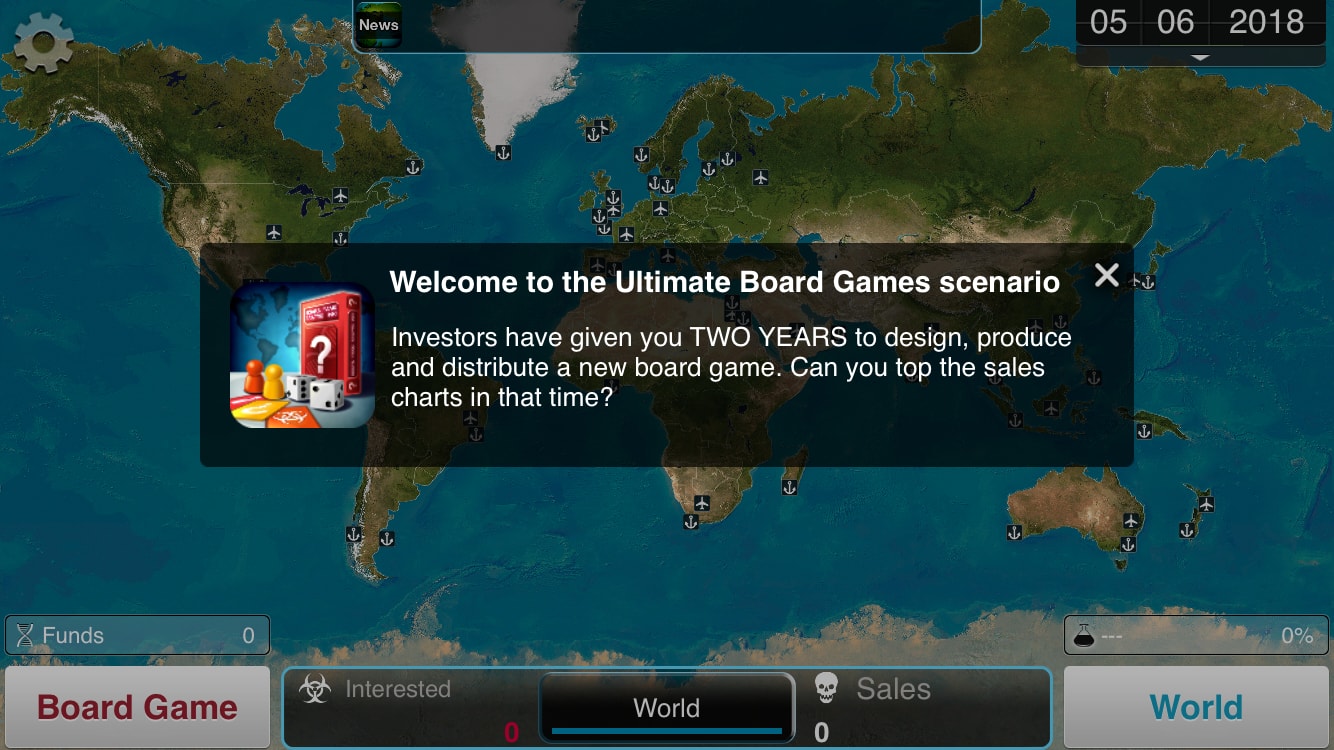 New Ultimate Board Games scenario
Make a best-selling board game in this radically different scenario that has nothing to do with disease! Investors have given you two years to design, produce and distribute your very own game. Can your cat-themed Scrabble/Risk hybrid outsell Monopoly?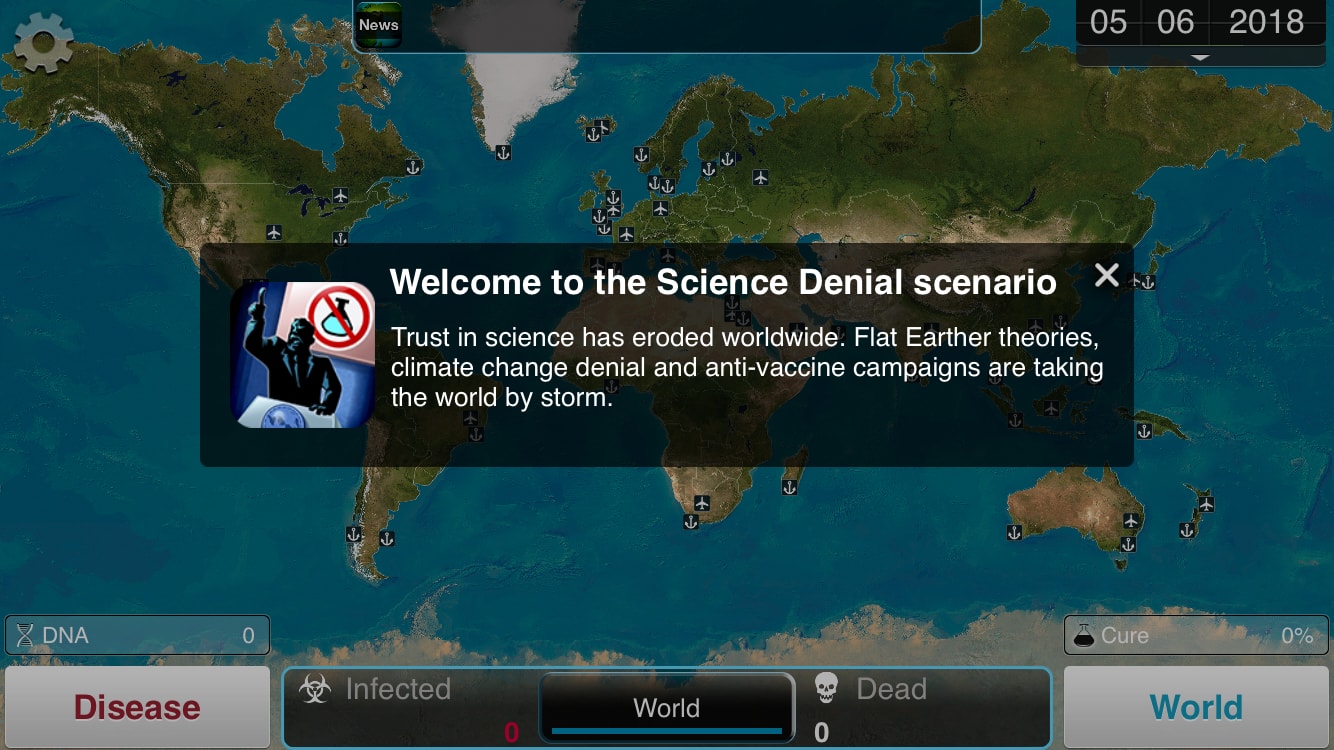 New Science Denial scenario
People around the world have stopped believing in science, medicine and even diseases. One country decides to offer scientists sanctuary and from here they hope to save humanity from itself! Can you wipe them out in time?
It's taking longer than expected to get these UI changes working correctly across the full gamut of Android devices, but rest assured we're working hard on getting this update ready for all our Android-owning players as soon as possible. PC players will also get the update soon in Plague Inc: Evolved (although you lot already have a shiny UI!).
Enjoy the update and stay healthy,
James and the Ndemic Team
P.S.
If you haven't already, you can pick up Plague Inc. on:
iOS, Android, PC, PS4 and Xbox One (and as a physical board game!)
*In the interests of hygiene, please wash your phone both before and after