We have some very exciting news to share for all fans of Plague Inc:
The first expansion for Plague Inc: The Board Game has just infected Kickstarter - support Armageddon now!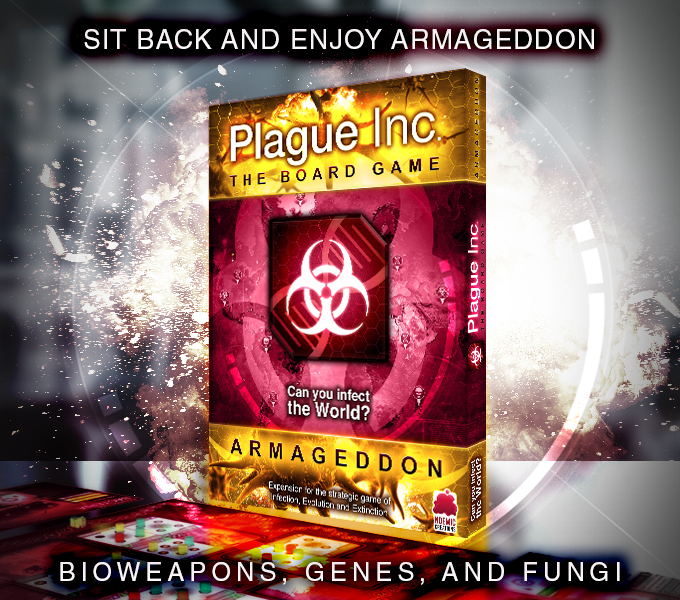 Plague Inc: Armageddon is the first major expansion for the critically acclaimed Plague Inc: The Board Game. Infect the world with two radically different disease types (Bioweapon and Fungus), use powerful game-changing genes, deal with Brexit Britain and a whole lot more.
Get ready to laugh as global vaccination rates drop, cry as your friend evolves a particularly lethal strain of athlete's foot and cheer as your bioweapon devastates entire continents in a single turn!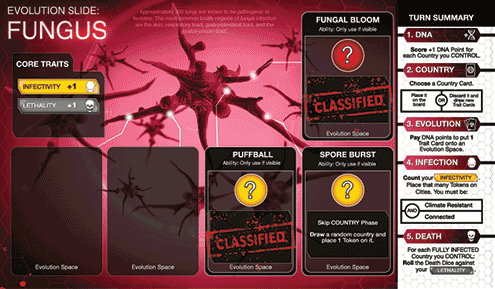 Armageddon takes Plague Inc. to the next level, supporting new play styles, expanding strategic choices as well as adding more variety to an already extremely replayable game. It also lets you play with an extra player!

The expansion is fully designed and extensively playtested. Now we just need your help to get it manufactured. For all the details on Plague Inc: Armageddon, including what comes in the box, and how the new disease types work, check out the Kickstarter page here.

The Kickstarter runs until May 13 2019 so join us and support Armageddon now!
Stay Healthy,
James and the Ndemic Creation team
*You will need the base game to play - you can get it here.
PS.
Here are some useful links:
Kickstarter Page
Press Pack