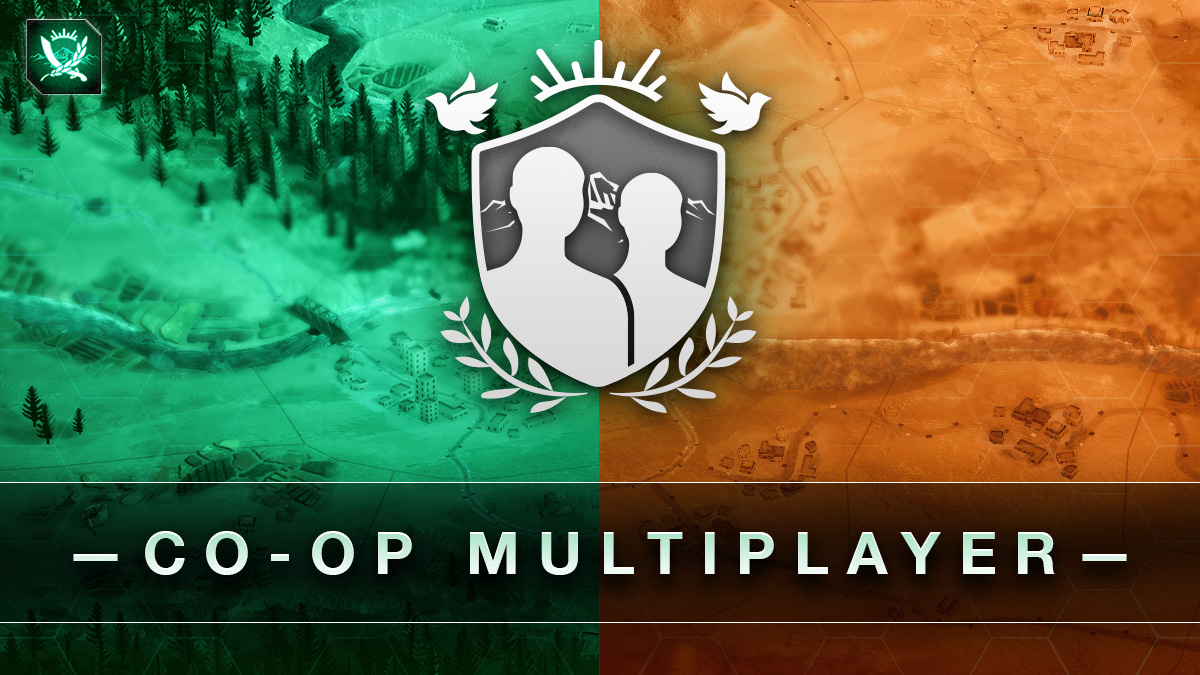 Co-Op Multiplayer is here!

In this huge new update, play with a friend or quick match to stabilise multiple regions simultaneously, use powerful new initiatives to combat the insurgency, and combine the abilities of governors to support each other through to victory!
With our Powers Combined...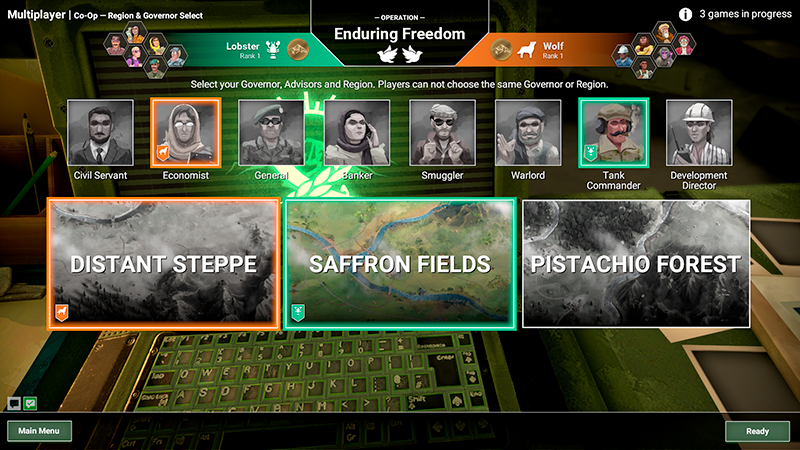 Pair governors to produce strategic tactic combos. Will your team become a financial powerhouse with the Banker and Economist? Or an unstoppable military force with the General and Tank Commander? What combination will suit your Joint Operation?
Play your way
Choose your mascot and individually set your game difficulty so you can have a satisfying game with a friend - regardless of ability levels.
Live Satellite Uplink
Keep tabs on your partner's progress with a live feed of their region! Balance your team's resources, provide your ally with troops or funds. Share to succeed!
Play your part
Take up the role of the Airstrike Commander, Garrison Director or Peace Negotiator for your Joint Operation. Send critical air support, build garrisons or lead peace talks with the Insurgents.
Master the Co-Op Campaign
Can your team go the distance? Jump into a Co-Op Campaign over multiple unique and dynamic regions with increasingly deadly combinations of Map Features and Insurgent Tactics.
We're looking forward to seeing you all playing and can't wait to join your operations, so you can grab the elusive infectious achievement!
We've got lots more cool stuff coming soon, including Stats and Progression, Scenario Creator and Versus Multiplayer!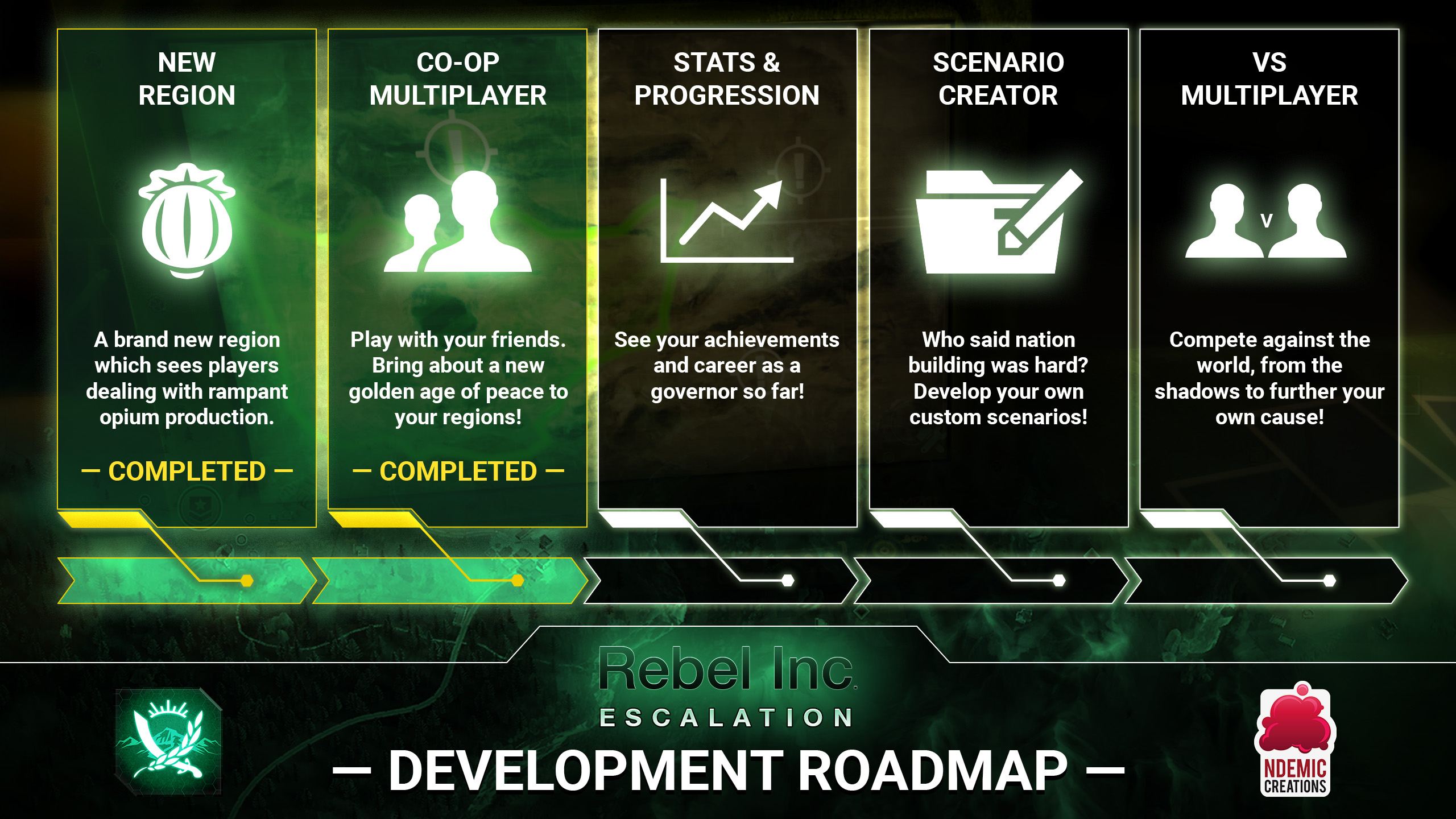 Be sure to follow us on social media and join our discord to get the latest updates!
The Ndemic Creations Team
Changelog
Co-Op
Added Co-Op Multiplayer
Added Co-Op Campaign
Added Co-Op Achivements

Menus and UI
New UI for Main Menu
Fix for minor UI issue in Weekly Challenge menu

Gameplay
Garrisons now prevent Insurgent Camps from spawning
In Mega Brutal, Insurgent attack missions now happen 9% faster
Insurgents can now only attack zones next to existing Insurgent control
Improvements to Opium Trail Decisions firing conditions