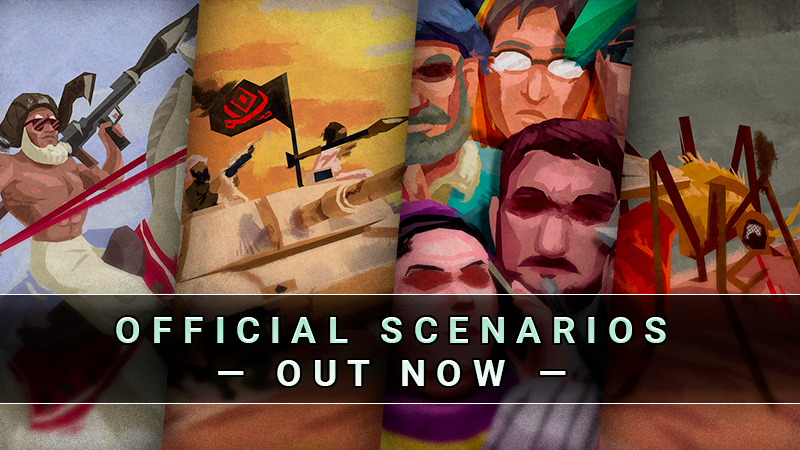 Jump into the Rebel Inc. multiverse with 13 exciting Official Scenarios! Tackle devious new challenges, discover new ways to play and explore bizarre worlds.
Beware of devious Insurgents: Stealing tanks, securing mountain fortresses and even evolving tactics as you fight them!
Fight back with new devastating military options: Assault Helicopters, Automated Turrets and Bunker Busters.
Delve into the extraordinary and the curious with disease outbreaks, corporate takeovers or even playing as every governor at once!
Now available for Rebel Inc. on iOS and Android!