Major Evolution 3 (update 0.6) is now live on Steam Early Access. It adds a new gameplay mode - Speed Runs!

Speed Run mode challenges you to beat the game as quickly as possible and lets you compare your record against friends. In order to eradicate the world quickly - you will have to explore radically different strategies to give an edge over the pesky humans. How quickly can you kill the world?

Will you be the quaranTIME* champion?!

The update also includes a number of fixes, tweaks and additions - see below for more. Steam should automatically download this update.
Next week - I will be going to the Game Developers Conference in San Francisco. Bad news is that this will mean the next Evolution will be a bit slower. (release the week of the 24th of March) Good news is that it will add the much requested Necroa Virus (inc. zombies).
You can get Plague Inc: Evolved here - but remember it is still in Early Access.
---
Key changes:
Added Speed Runs
General performance improvements
News item text fixes
Full change log in our (new) forum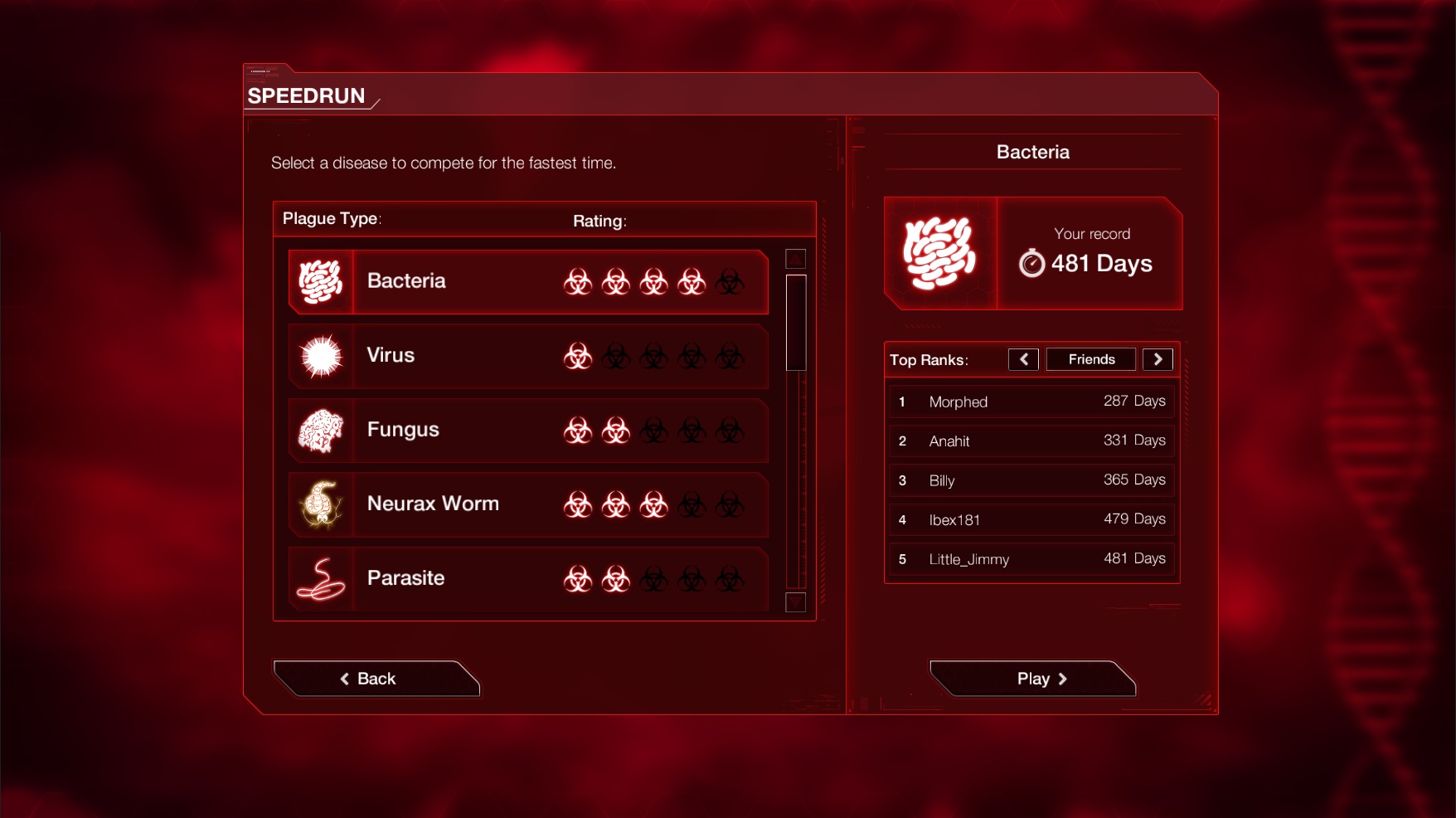 *Apologies for the awful Joke :P