Ndemic Creations was recently honoured to welcome a Royal visitor to our office - Prince Edward, the Duke of Kent. His Royal Highness paid a visit to our Bristol-based game studio in order to present us with The Queen's Award for Enterprise, the UK's most prestigious business award.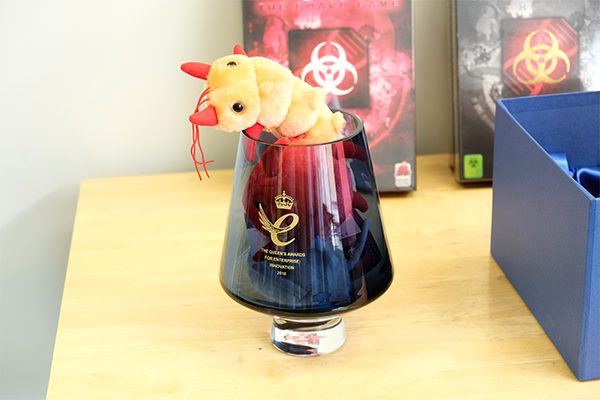 During the visit His Royal Highness spoke with James Vaughan, the creator of Plague Inc, about the game and how it has managed to reach over 100 million players worldwide. James told him how Plague Inc. was originally made as a hobby back in 2011 and how it has since grown into one of the most popular paid mobile games ever. They also looked at the team's latest project - Plague Inc: The Board Game.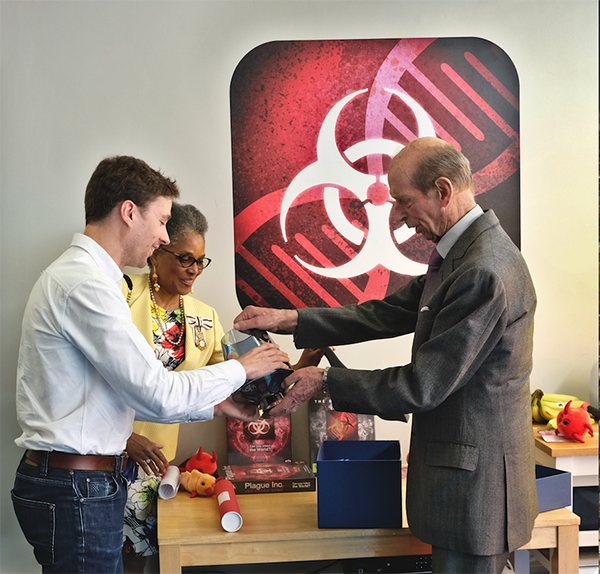 His Royal Highness was then introduced to the other five members of the development team at Ndemic Creations, and saw how the latest update for Plague Inc. was made (The Royal Update). In particular, he was shown how the UI was designed to adapt to the iPhone X and the process by which the new Science Denial scenario was created.
Whilst this was going on - a few of His Royal Highness' entourage took a moment to play Plague Inc. on their phones!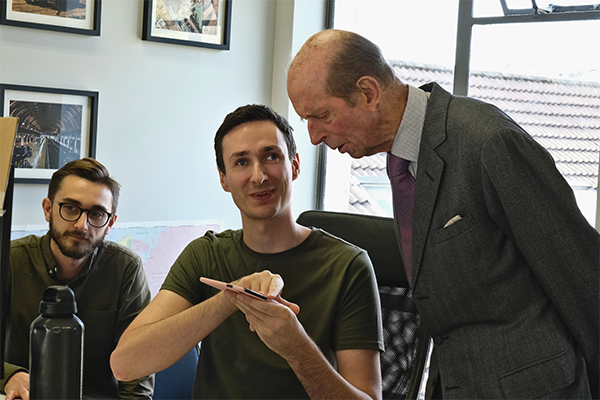 His Royal Highness, accompanied by the Lord Lieutenant of Bristol, then officially presented The Queen's Award for Enterprise to the whole Ndemic Creations team.
"It's wonderful to see Ndemic Creations be recognised by Her Majesty the Queen for our work on Plague Inc." said James Vaughan "I originally made the game as a hobby and continue to be overwhelmed by all the love and support it gets from players all over the world."
You can see more photos from His Royal Highness' visit in our media press pack here.
***
About Plague Inc.
Plague Inc. is a unique mix of high strategy and terrifyingly realistic simulation. Your pathogen has just infected 'Patient Zero'. Now you must bring about the end of human history by evolving a deadly, global Plague whilst adapting against everything humanity can do to defend itself. Brilliantly executed with innovative gameplay, Plague Inc. evolves the strategy genre and pushes gaming (and you) to new levels. It's You vs. the world - only the strongest can survive!
About Ndemic Creations
Ndemic Creations is a leading, independent game studio dedicated to making intelligent, sophisticated and ultra-high quality strategy games. It has achieved extreme success with its first game Plague Inc. – a global hit which is one of the most significant mobile success stories ever with over 100 million players and it continues to top charts worldwide today. Ndemic Creations is self-funded and based in Bristol, UK.