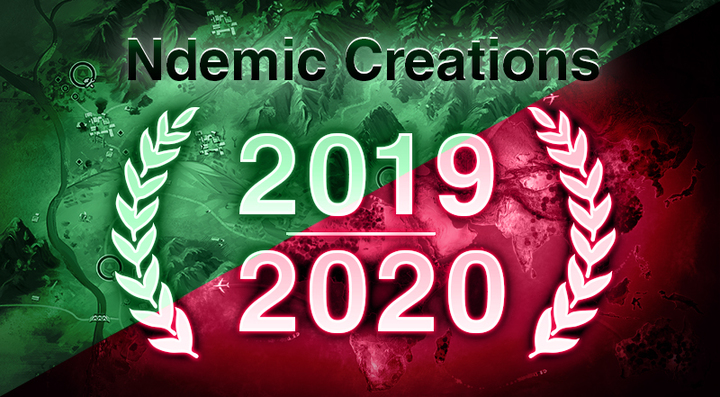 Hello Plague Inc. and Rebel Inc. players! It's been quite the decade for us. Ndemic didn't exist ten years ago and now here we are at the edge of 2020. Time flies when you are infecting the world!
As I tend to do at the end of every year, I wanted to take a few moments to look back at 2019 and to celebrate some of the great work from the team here at Ndemic HQ. It's also a chance to look forward, as we've plenty of exciting plans on the horizon for 2020 and beyond! :)
Here are some of the key milestones for 2019, notable events from the year, and our plans for 2020.
Key milestones/stats: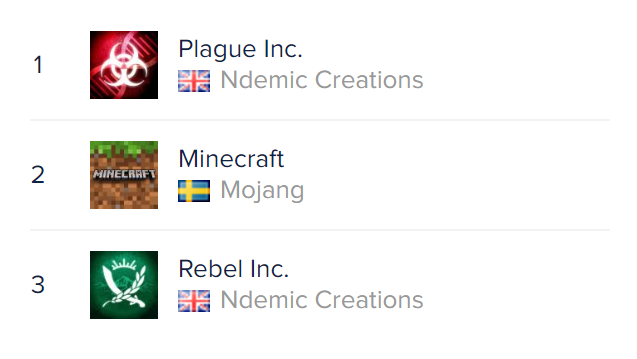 Plague Inc. continues to be one of the most popular paid apps ever (#1 in France, Italy and Spain, #2 in Australia, Brazil and Germany, and #3 in the UK and USA)

Rebel Inc. has done well in its debut year as well - hitting number 5 in the iOS best-selling app charts just underneath Plague Inc.!

Fun fact: players have wiped out the world 2,094,350,296 times, killing 15,655,888,945,290,400,000 people in the process.

Over 135 million players have now been infected with Plague Inc. worldwide! That's 1.8% of the world's population!
Thank you to everyone who has made all of this possible!
Key events from 2019:

Plans for 2020:
Rebel Inc: Escalation will continue to expand during Early Access (including Campaign mode and Scenario Creator -

check out the full plans here

!)

More Plague Inc. and Rebel Inc. content updates

Fake News and more to come for console versions of Plague Inc: Evolved

More top-secret things which we're not quite ready to share! :)
Be sure to follow us on Facebook/Twitter or sign up to our mailing list below to be the first to hear about any Ndemic news.
Stay healthy and happy new year!
James and the whole Ndemic Creations team